When you add affirm to your website, you are allowing customers to finance their purchases over a payment schedule, which can help soften the blow for average customers to afford higher ticket items. According to their website, businesses that integrate with Affirm see an average 85% increase in Average Order Value, as well as a 20% increase in Repeat Purchase Rate.
Affirm is super easy to use... the customer only needs to accept an SMS message, enter a code, and choose a payment option!
Affirm offers each shopper multiple payment options -- starting with an interest free financing then offering longer term options. Affirm is great for larger purchases where the customer might want to split up the payments over time, but it also works well for the "sweet-spot" ecommerce purchases that range in the few 100-dollar range. Financing the payment helps the buyer justify those luxury gifts that would otherwise seem frivolous.
Read more about the benefits of integrating your Punchmark website here.
Affirm Financing
A site that is integrated with Affirm will show a Call to Action on the Product Details page of products costing over $300.00.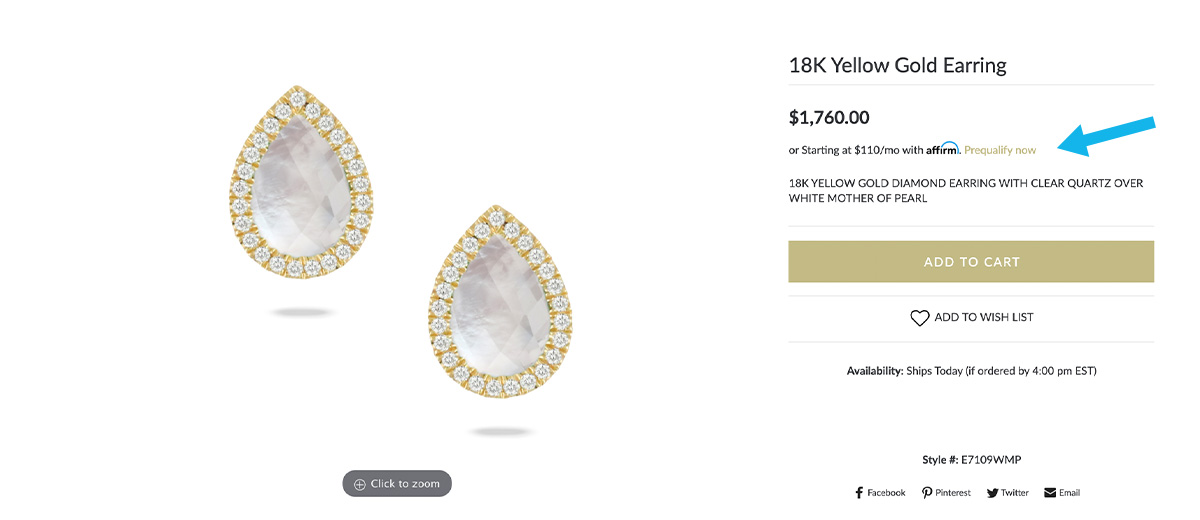 When a shopper selects the "Prequalify now" CTA, it will display a pop-up modal.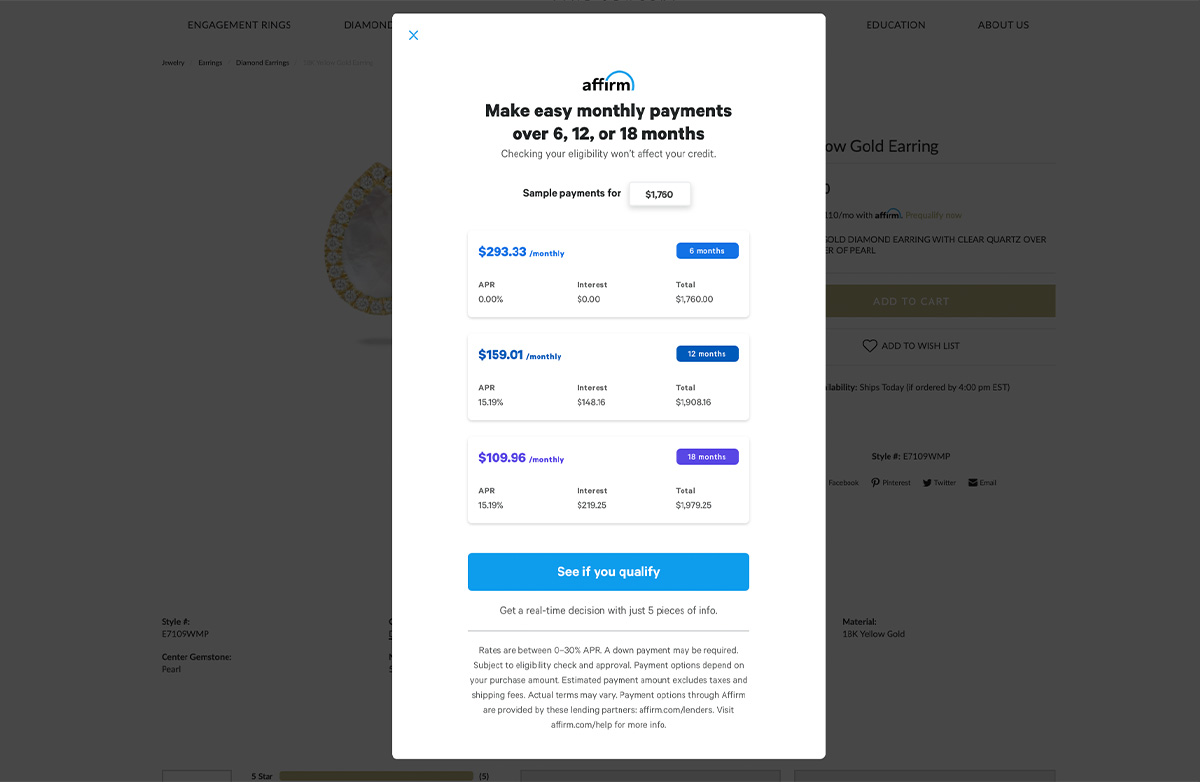 If a user selects the "See if you qualify" CTA, it will prompt them to add their Mobile Number for verification. From there it will add them to their financing approval process.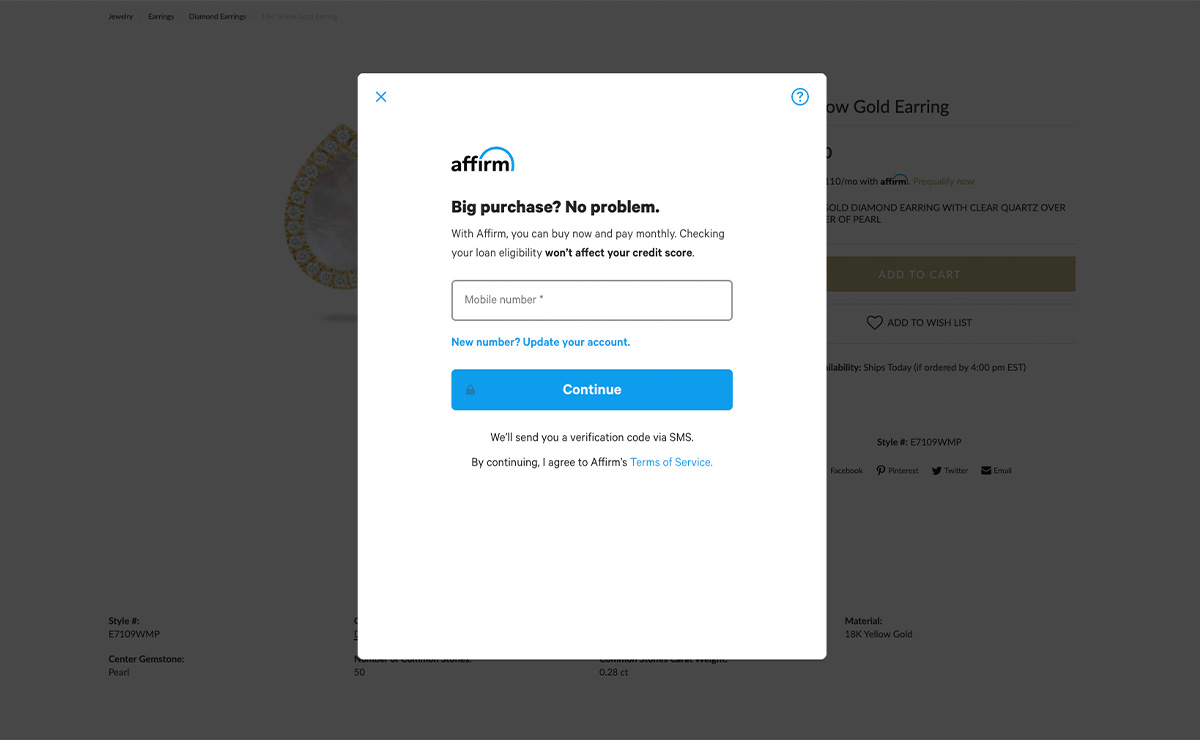 How to Get Integrated
Visit https://www.affirm.com/business and select Punchmark as your website platform.
Once you have set up an account with Affirm, they will send you 2 pieces of information:
Affirm Public Key

Affirm Private Key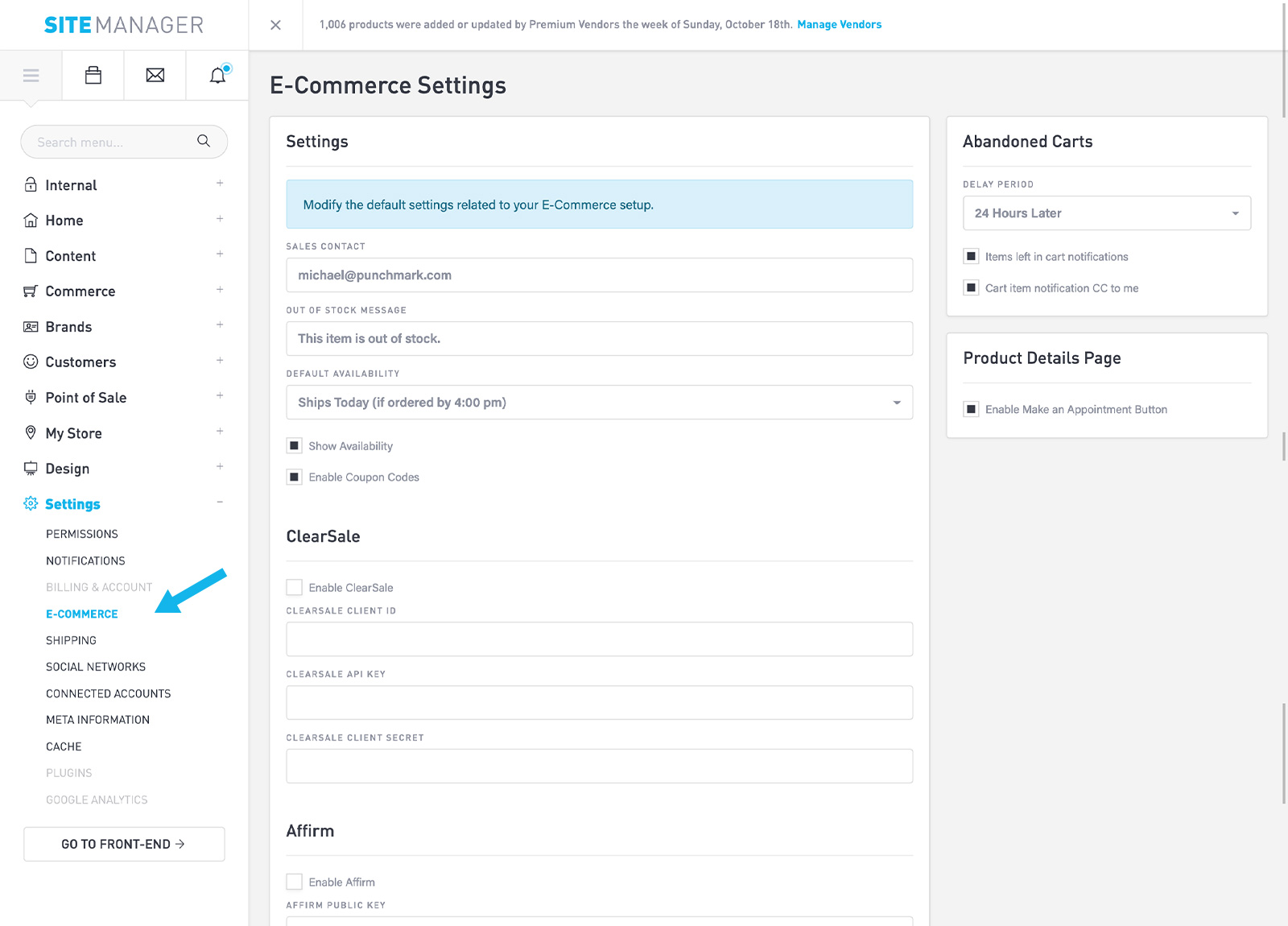 Navigate to SiteManager > Settings > E-Commerce
In the Section labeled Affirm toggle on the box labeled "Enable Affirm" and add in the 2 pieces of information that Affirm sent you. Select Save.
Checking the integration
Navigate to a product on your website that costs >$300.00. On the Product Details page, you should see the Affirm CTA on the page.