Punchmark is excited to announce the AI Product Wizard which can take products with lack luster product titles and descriptions and make them much more compelling!
To start, open SiteManager > Commerce > AI Jewelry Data Wizard.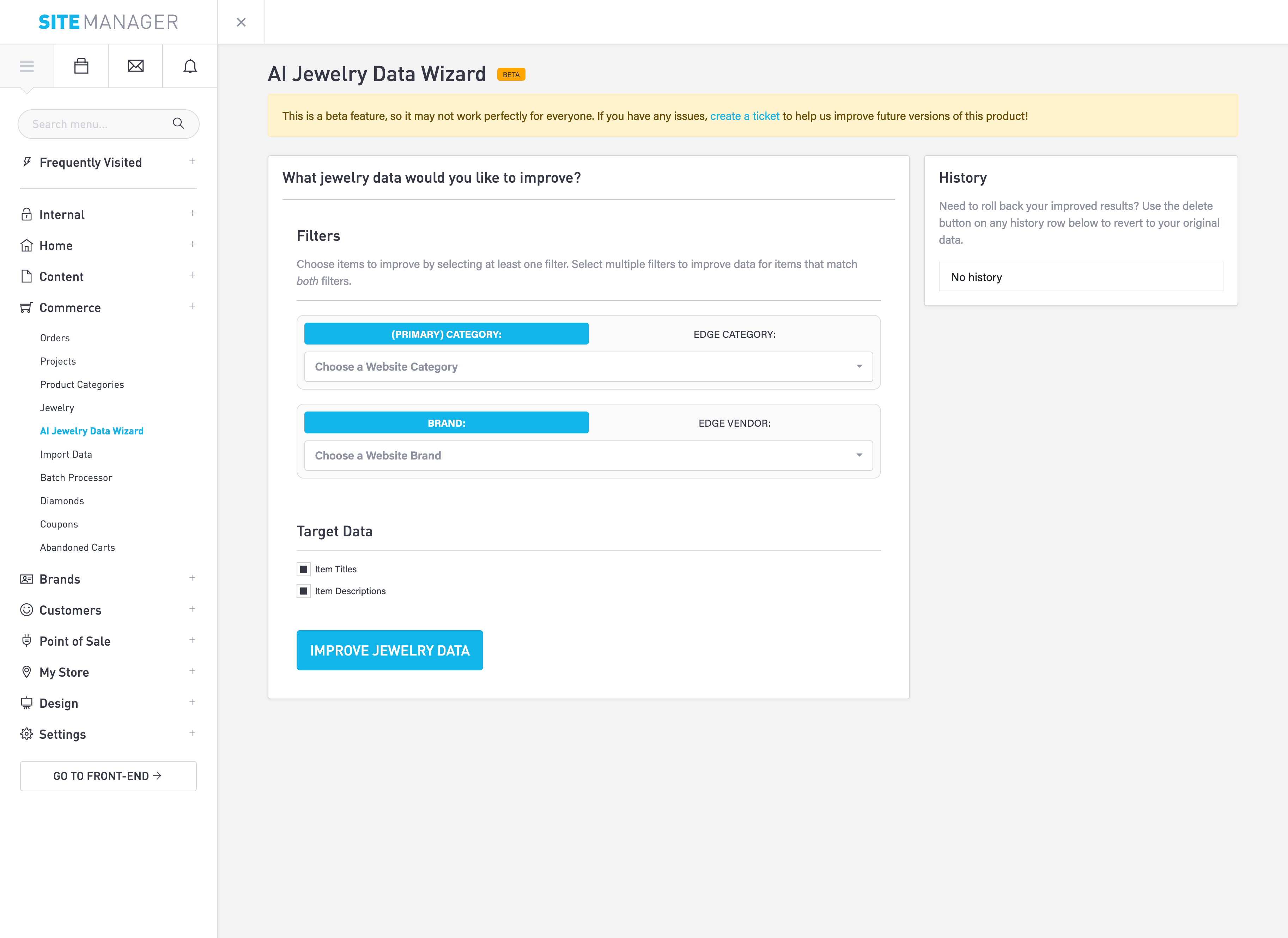 Watch the demonstration video HERE.
Select which Jewelry Data you would like to improve
Under the filters, you may choose items to improve by selecting at least one filter. Select multiple filters to improve data for items that match both filters.
You may choose to update by Primary Category or EDGE Category and/or Brand or EDGE Vendor. This will allow you to be as precise or broad as you wish when targeting products to update.
Select the Target Data you wish to update
There are two options for which target data you may update:
Item Titles

Item Descriptions
These default to both being selected, however you may deselect one to prevent that data field from being altered.
Run the Jewelry Data Wizard
Once your Filters have been set and your Target Data has been determined, select "Improve Jewelry Data" to begin the transformation.
Please note that depending on how many products you have selected to be altered, this process may take 5-8 minutes to complete. Just keep your window open as it runs in the background.
Product History
Your Jewelry Data Wizard history will be stored on the right side of the page.
Need to roll back your improved results? Use the delete button on any history row below to revert to your original data.