Your Punchmark subscription includes an Education library, which is accessible through the SiteManager sidebar. Here, you will find over 100 educational videos and podcasts produced by Punchmark to help educate you on your website, digital marketing, updates with Punchmark, and business best practices.
This page includes two sections, Livestreams and Podcasts. Learn more about each section below.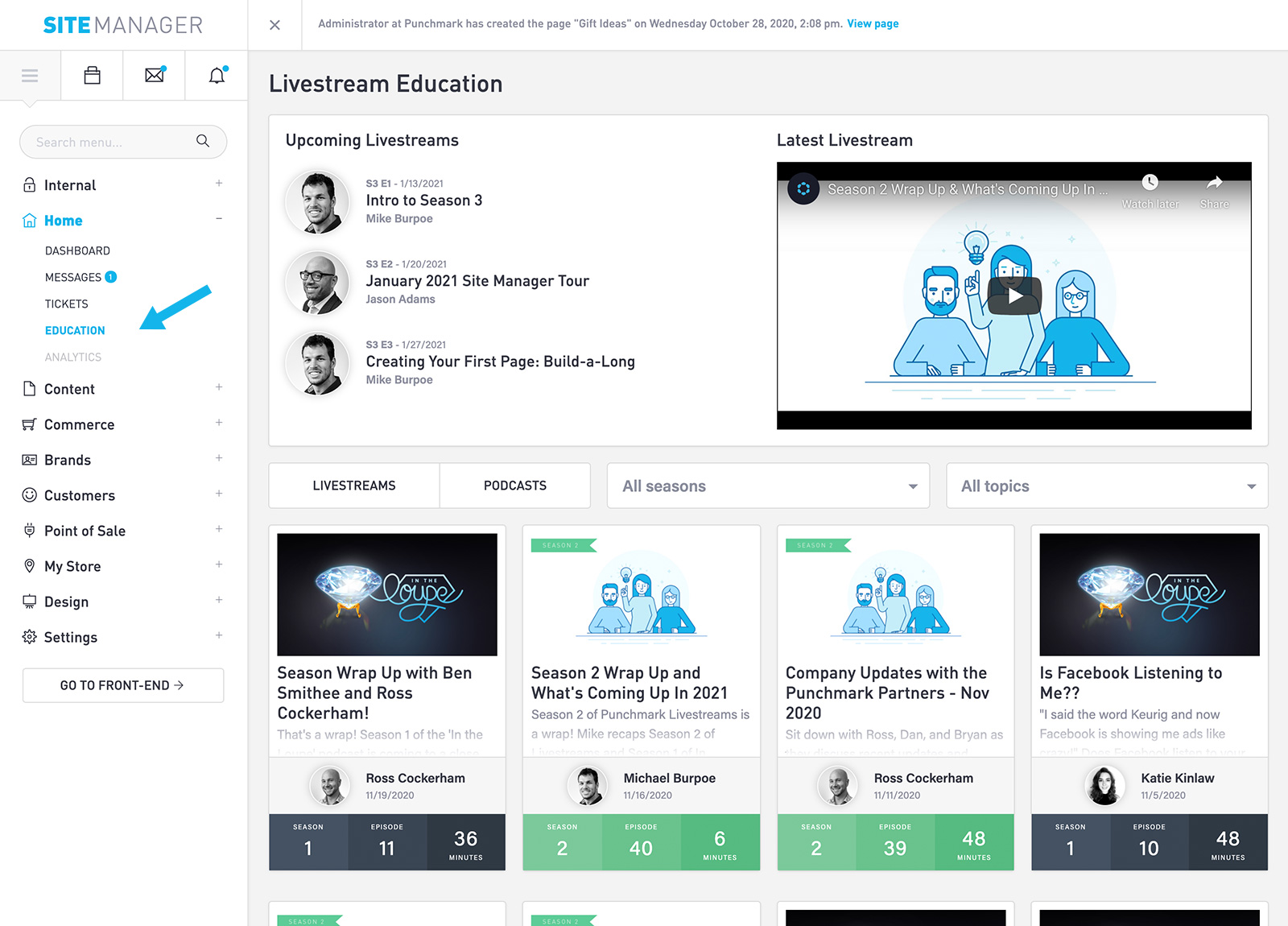 Livestreams
Every Wednesday at 2:00pm EST, Punchmark produces a live webinar production. They are recorded live for attendees who register here, and are usually re-streamed into the Punchmark Community. If you miss the live broadcast, the episodes are uploaded and linked to the Education library within 24 hours.
The schedule for upcoming episodes is viewable on-page and posted into the Community ahead of time.
Watch the latest episode in the Youtube popup window, or by clicking the red play button on page.
In the Loupe Podcasts
Every Tuesday morning, Punchmark publishes an episode of the In the Loupe podcast, a collaboration with. In the Loupe is a podcast hosted by Punchmark & The Smithee Group, two leaders in the online jewelry industry. Each week's episode is focused around the explanation and advocacy of important E-Commerce topics and why every jeweler needs to be focused on their online presence now more than ever.
Read more about In the Loupe here.
Listen to an episode of In the Loupe by click the red play button to display a popup window.