You can set special holiday hours for your store for any occasion, from a 4th of July break to extended hours during Valentine's day.
Adding Holiday Hours
If you have a store in more than one location, choose the location you wish to make changes to using the dropdown menu at the top.
Once you have chosen which store you are editing the hours for, select a day on the calendar below that you wish to modify hours for. You will see a pop-up allowing you to modify hours for the day you have chosen.
Enter in the title of the holiday or event (i.e. "4th of July"). You can then choose to modify your existing hours by shortening or lengthening the amount of time you're open, or take the day fully off by unchecking the box marked "Store is open." If unchecked, the box wording will adjust to "Store is closed." Select "Save Holiday Hours" when you are satisfied with your hours.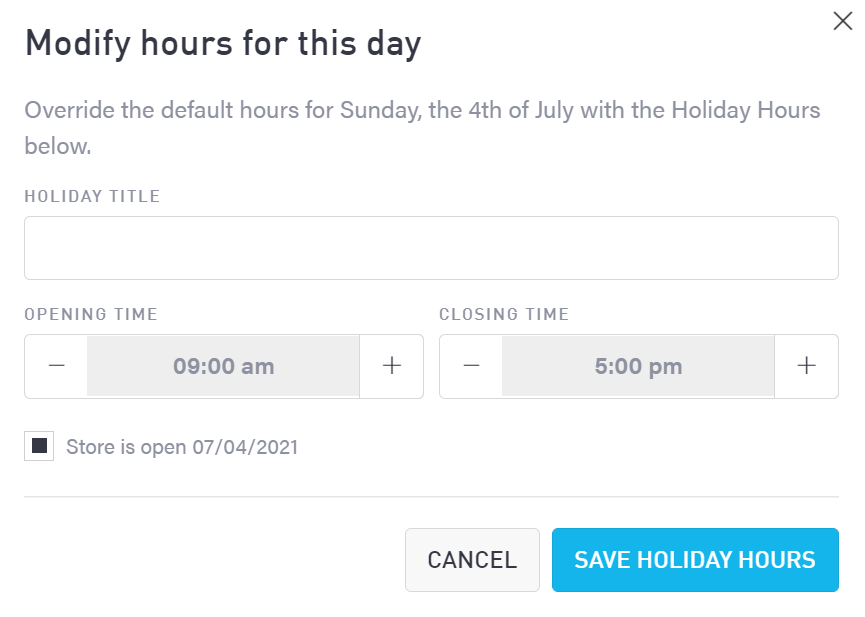 Once you have changed the store hours or closed the store for any given day, you will see dates populated on the calendar. Store closings will be listed in red, while hours modifications will display in blue.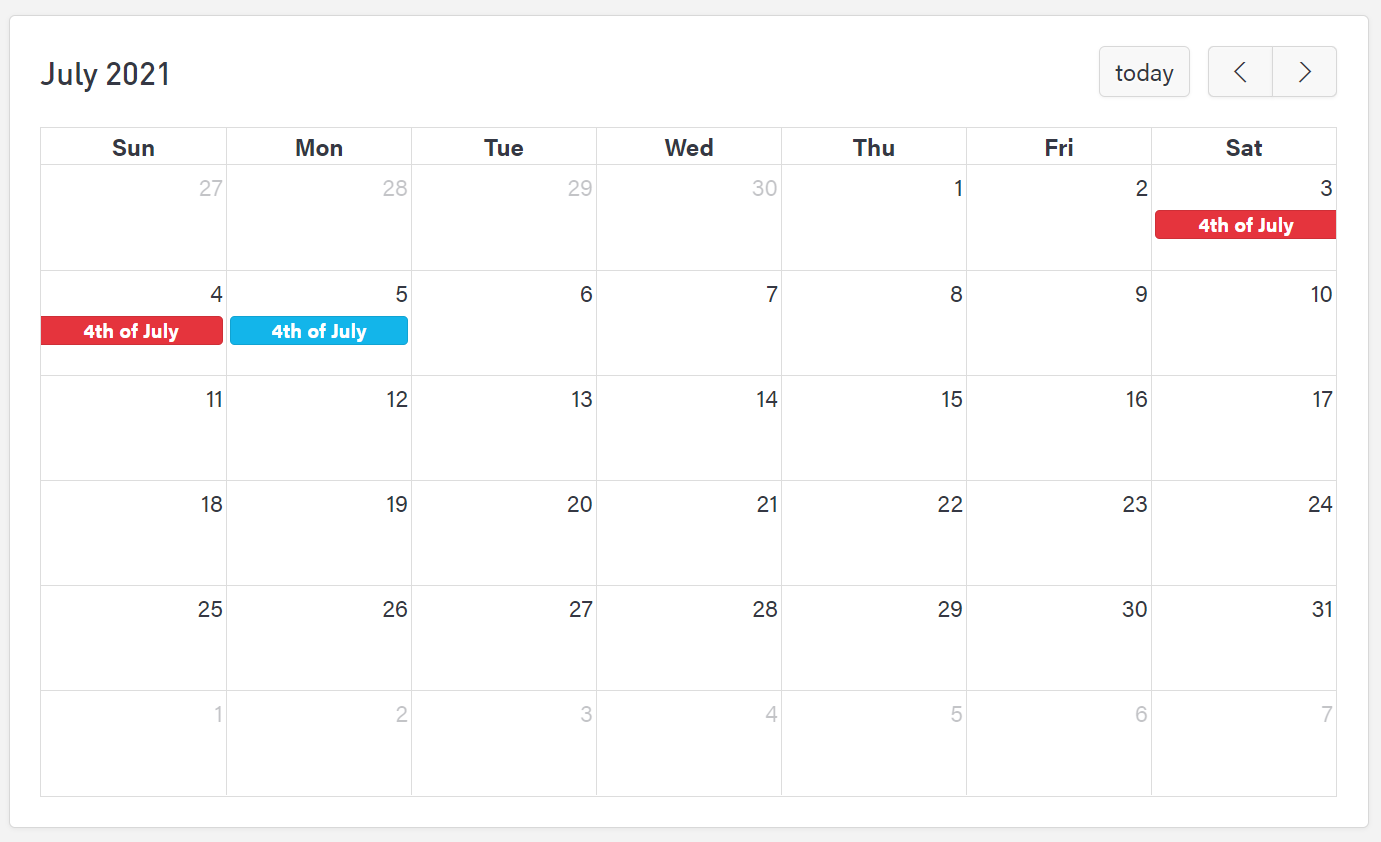 Removing and Modifying Holiday Hours
If you would like to remove or edit previously listed holiday hours, select the date you wish to change. You will see a pop-up where you can edit store hours or remove the listing entirely. To remove store hours changes, select "Remove This."