Podium is a Utah based company that provides an elevated means of securing client reviews as well as a web chat plugin.
To read more about Podium, visit their website here.
Connect Your Podium Chat
After you register for a Podium account, they will send you a Podium chat script that will include your Podium Chat's API Token. When you have token, login to your Punchmark website.
Open your SiteManager sidebar and navigate to Settings > Connected Accounts.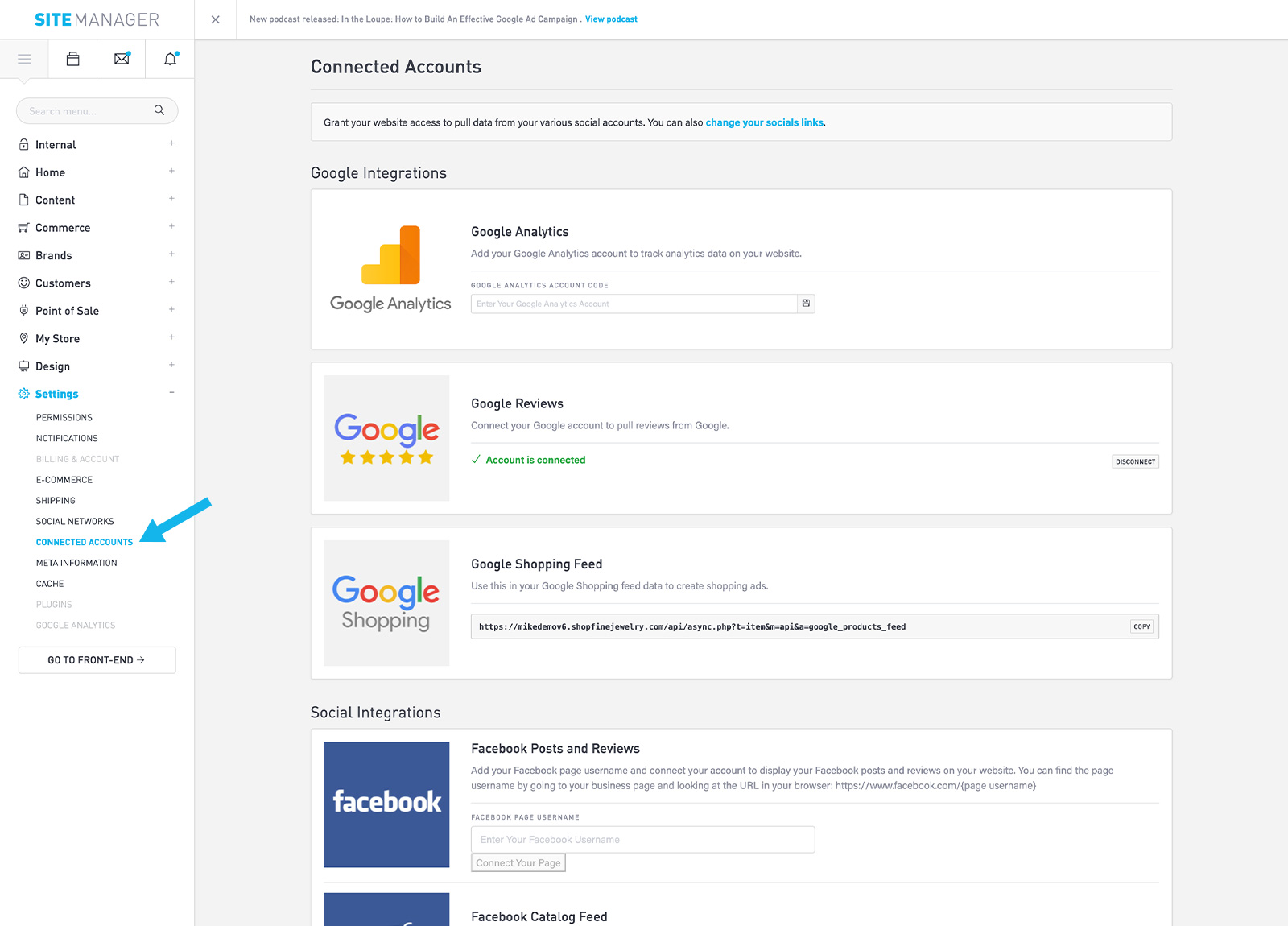 Scroll down the page to the section titled Other Integrations. Enter in your Podium API Token exactly as it was sent, and then select the save button.

Here is an demo video:
Checking the Integration
Navigate to the front end of your website. You should see a chat bubble in the lower left or lower right of your website.