Dynamically set your store hours to appear in the footer of your website across all pages.
If you have a store in more than one location, choose the location you wish to make changes to using the dropdown menu at the top.
Toggle days on (open) or off (closed) by clicking on the day of the week. A grey button means your store is not open that day. Adjust the time you're open each day by clicking on the "-" and "+" signs. You can adjust your hours in 15 minute increments.
After you have made your changes, select "Save" in the upper right-hand corner. If you do not wish to save your changes, choose "Cancel."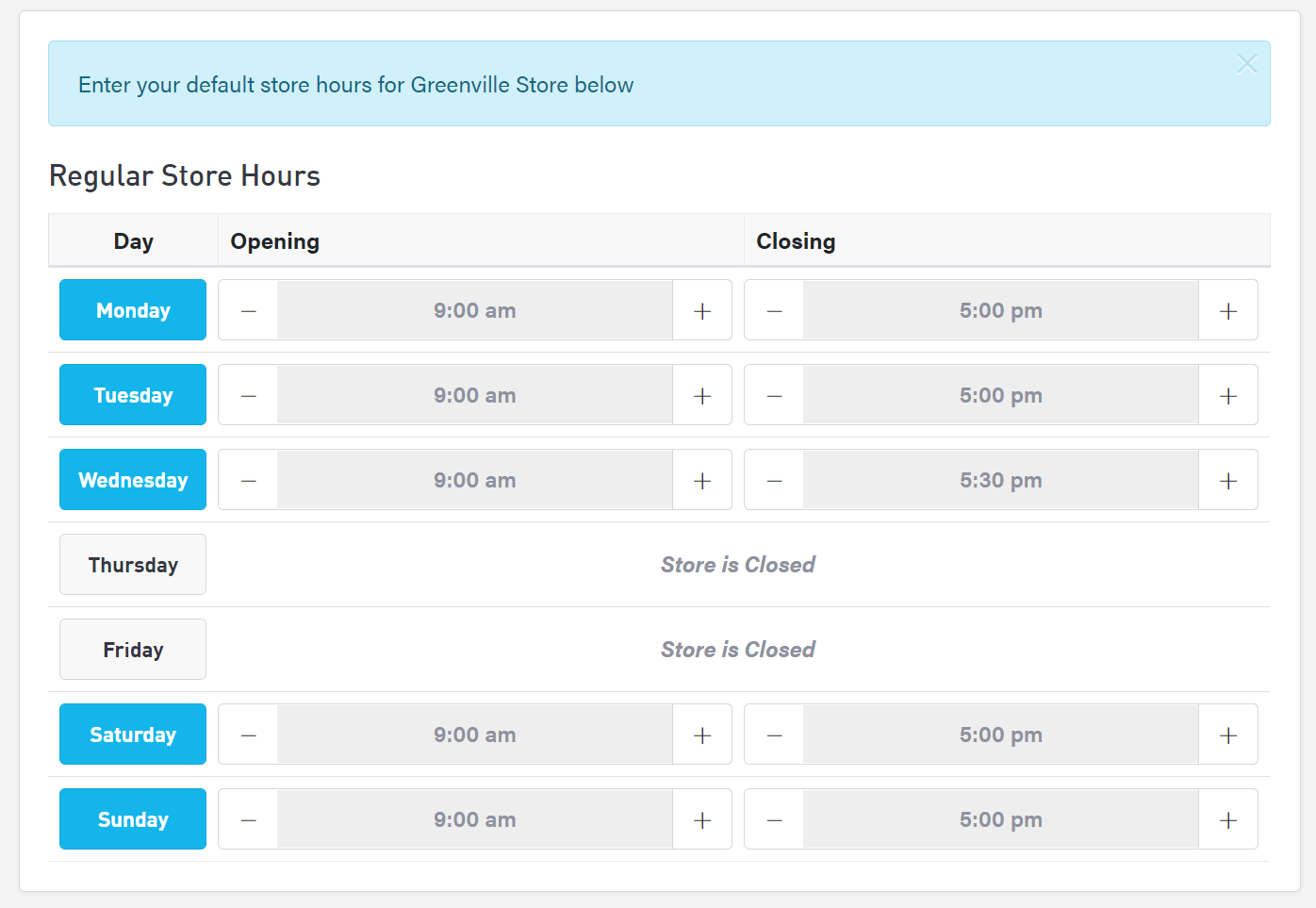 Preview what your hours will look like when they're listed on your website by looking at the box in the upper right-hand corner. You will see that days with similar hours are automatically grouped together when they occur consecutively.