ClearSale can help you protect your revenue and improve your bottom line. ClearSale reviews your incoming orders and provides straightforward, optimized decisions: accept or reject each order, with no minimum sales requirements. They're continuously fine-tuning their solutions to out-perform KPI targets, stay ahead of fraudsters and achieve the best ROI.
How It Works
An Order is Made
After a customer makes an order on your site Clearsale's A.I. technology scans the order's details to determine a fraud score. If that fraud score is above their quality threshold this order is approved.

Fraud Analyst Review
If below, one of Clearsale's fraud analysts is assigned to review and determine if it is a valid sale. They will look at variables like customer's previous purchase history, prior fraud, and insights from external data sources (like social media, etc.)
If they determine the order is legitimate the order is approved. If the fraud analyst can not approve this order, a second analyst is assigned.

Secondary & Finalized Review
They then contact your customer using a standardized call script to ensure the validity of the purchase. Only after the second analyst is unable to validate this order is it declined.
Read more about their offerings and how they integrate with Punchmark websites here.
How to Get Integrated
Contact ClearSale by filling out the form on this page to get started.
Once you have set up an account with ClearSale, they will send you 3 pieces of information:
ClearSale Client ID

ClearSale API Key

ClearSale Client Secret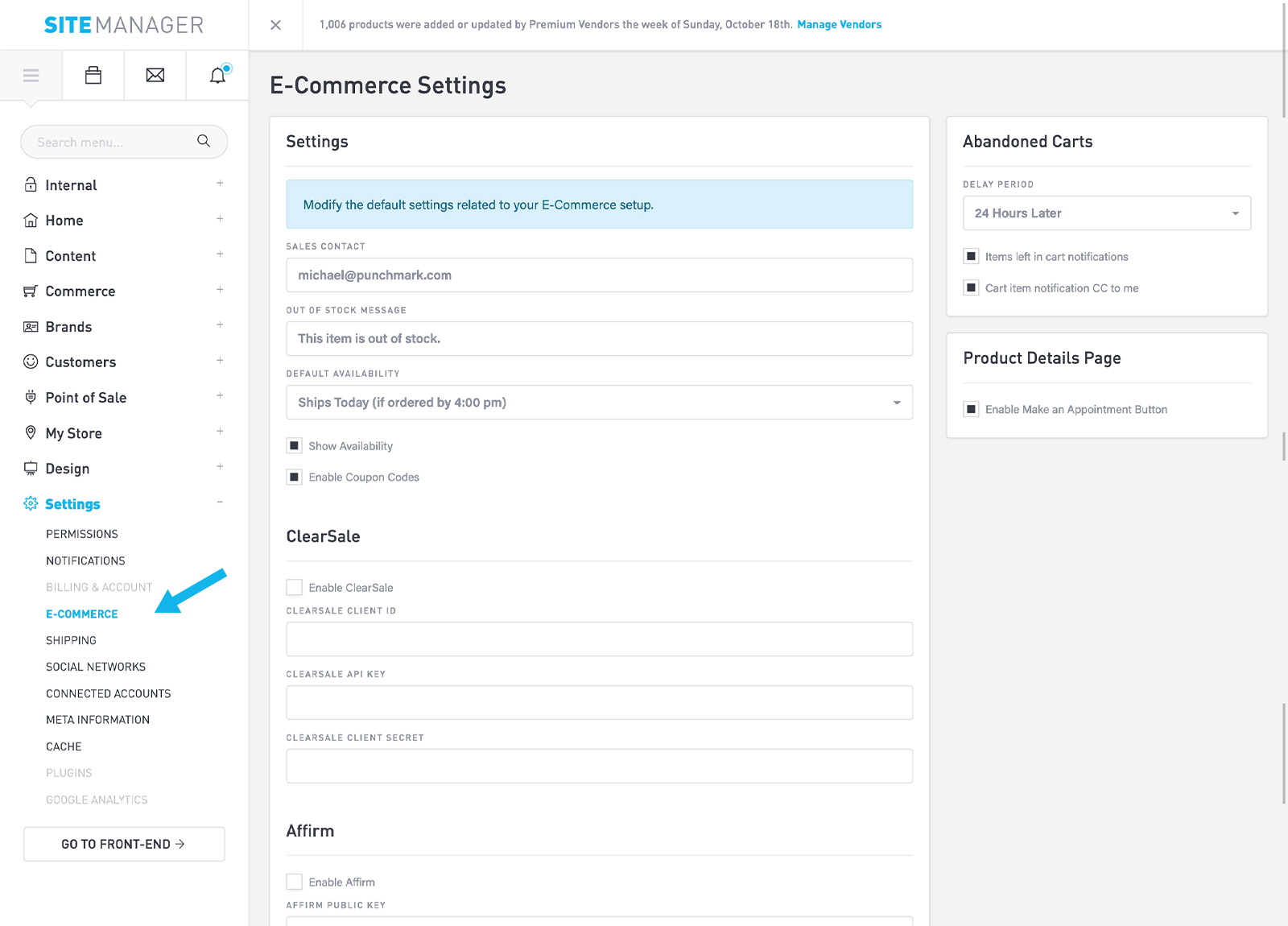 Navigate to SiteManager > Settings > E-Commerce.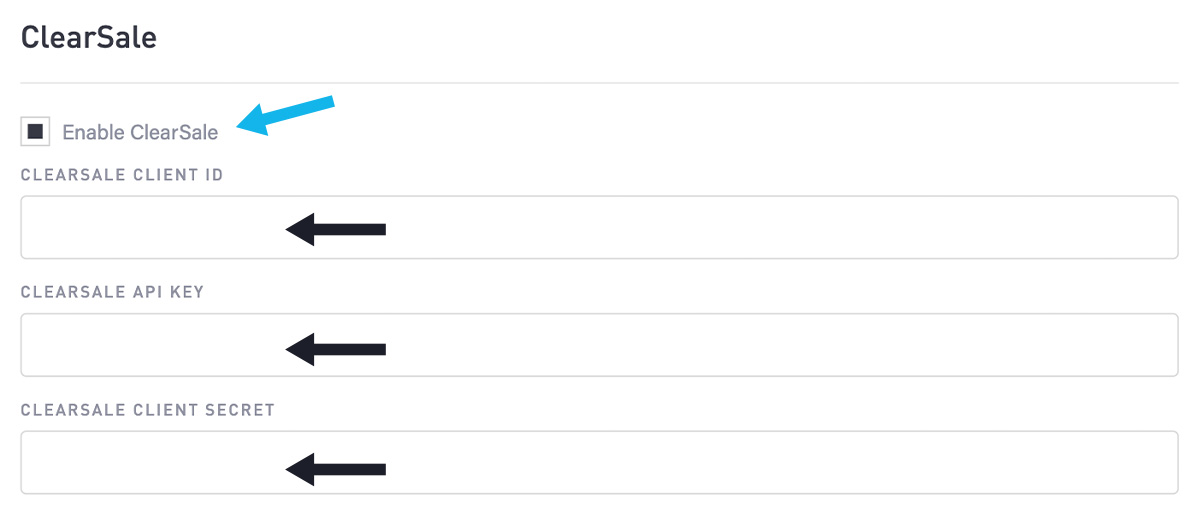 In the Section labeled ClearSale, toggle the box labeled "Enable ClearSale" and add the information that was sent by ClearSale to the 3 fields. Select Save.
Your site will now be integrated with ClearSale fraud protection for future transactions. Please note that ClearSale will not review orders made before your signup and integration was complete.
View Fraud Analysis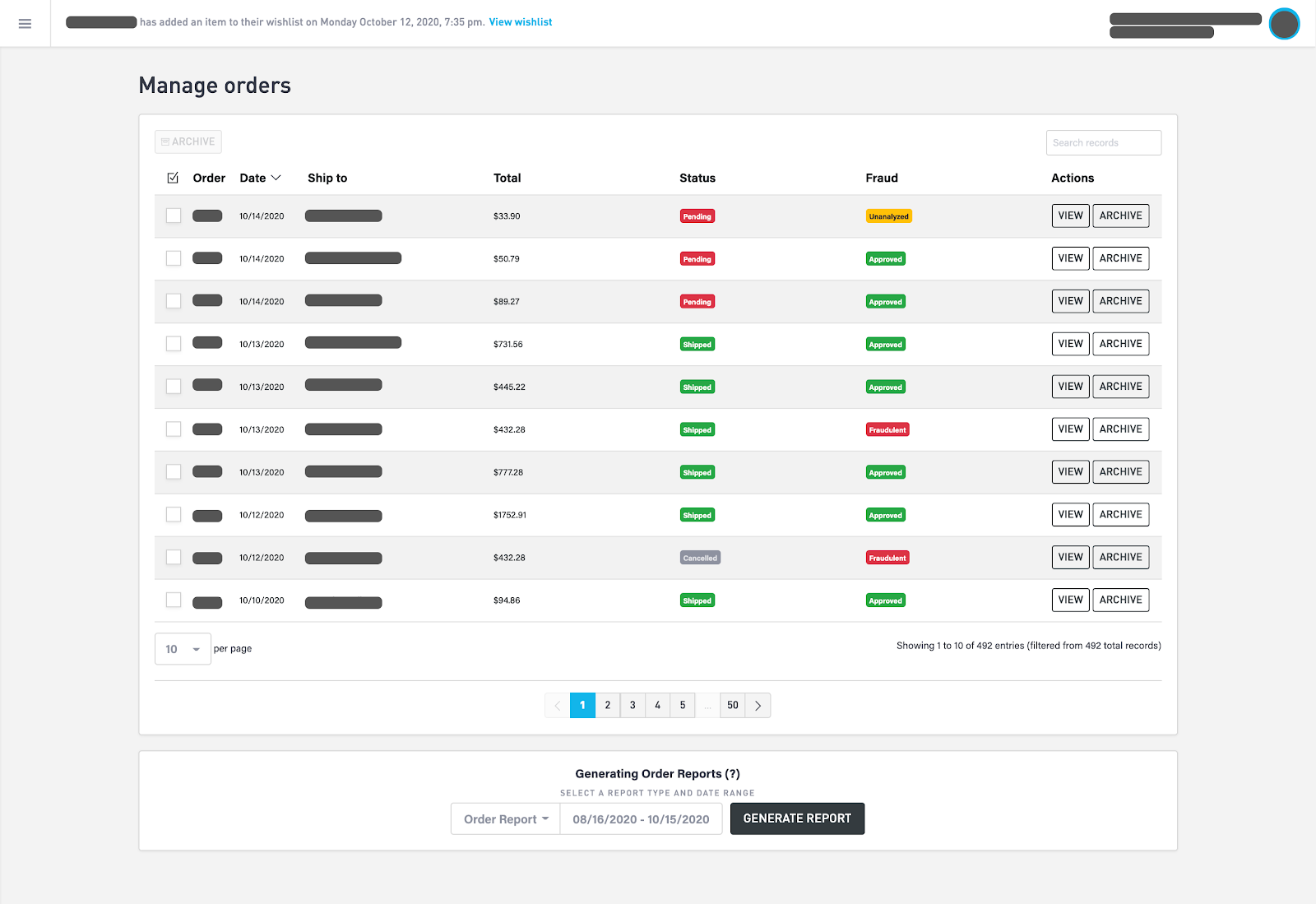 Navigate to SiteManager > Commerce > Orders
You will notice the column labeled "Fraud". This will now display the ClearSale fraud status for each order.
There are 3 types of statuses:
Approved

Fraudulent

Unanalyzed