Custom gallery widgets include the Custom Gallery Slider and Custom Gallery Grid. These widgets are very similar to the product widgets.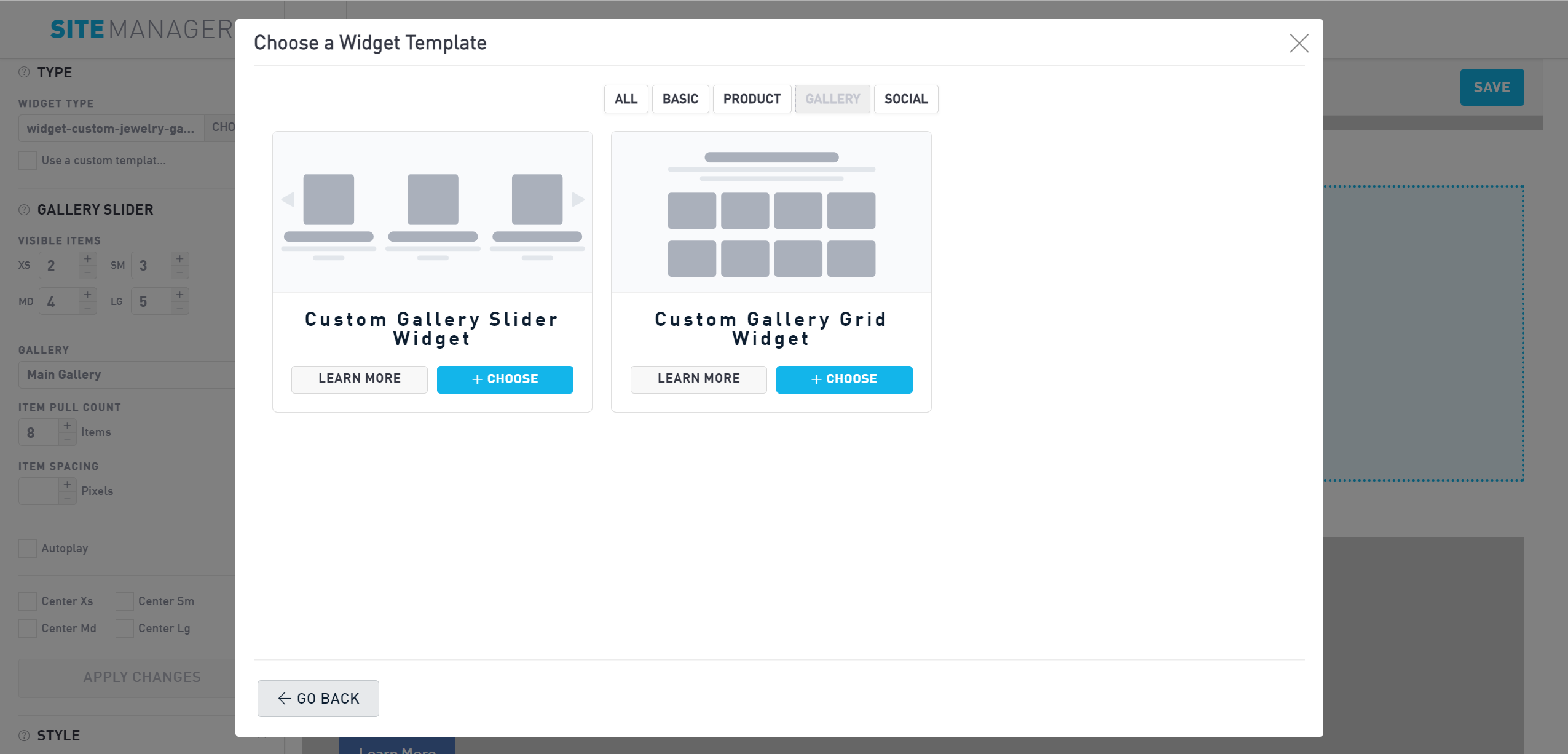 Gallery Items
The Gallery Slider and Gallery Grid are very similar to the product slider and product grids, but instead of choosing a product subsection, you will be prompted to select a gallery.
You will still be able to select how many visible items should appear in your slider or your responsive column grid layout, your total item pull count, and the item spacing in pixels.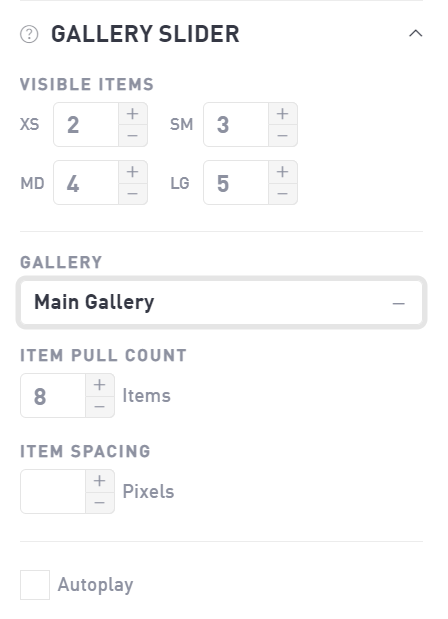 How to Add Images to a Custom Gallery
In Content > MyFiles > Custom Jewelry folder, add your square cropped images (minimum 500 x 500px). If you wish to separate out your images that you have added so that you can have different carousels on different pages, create a new subfolder through the interface on the left.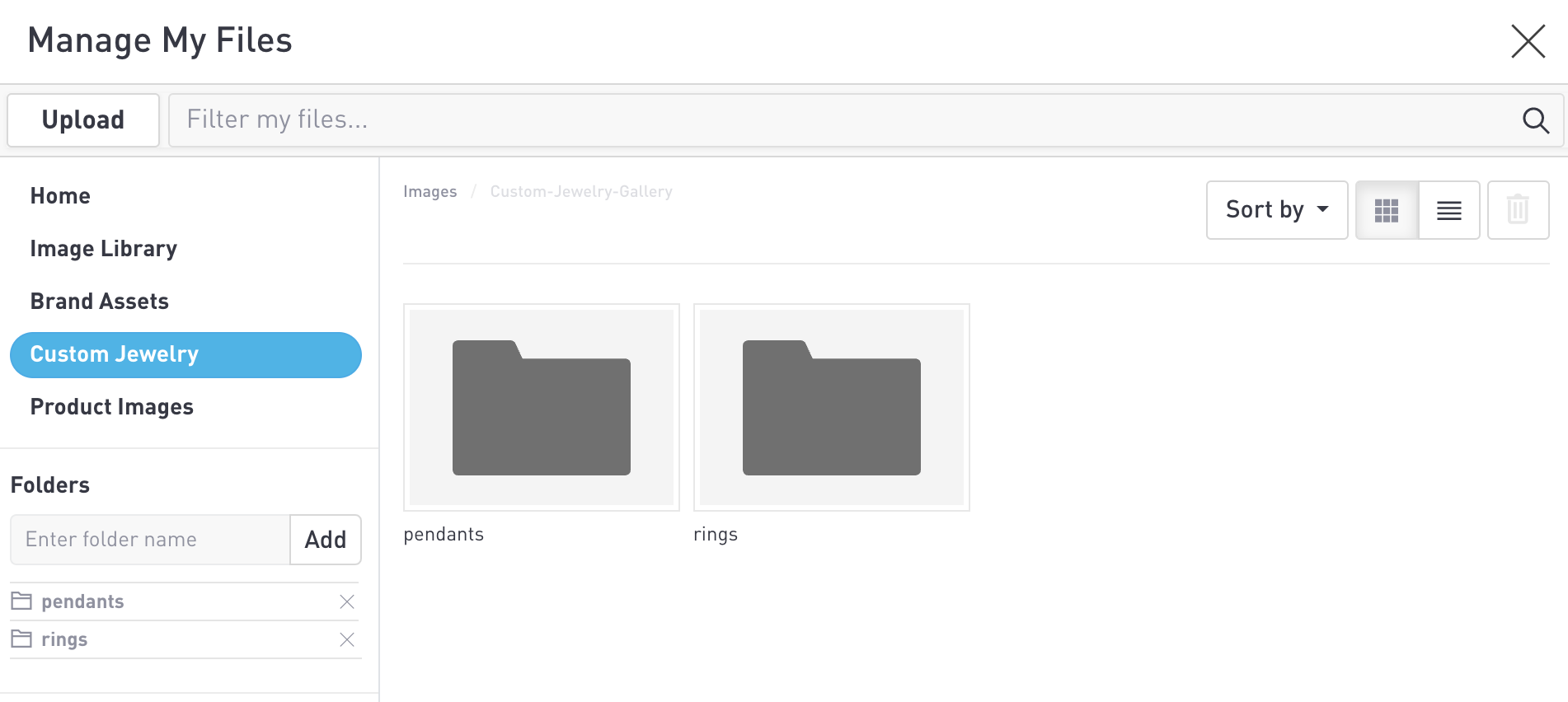 In your Custom Gallery Widget, select which gallery you wish to pull from for that widget.