On the Orders page, you can view a list of all your orders, view order details, and archive one or more orders.
To access this feature, click Commerce > Orders in the main menu.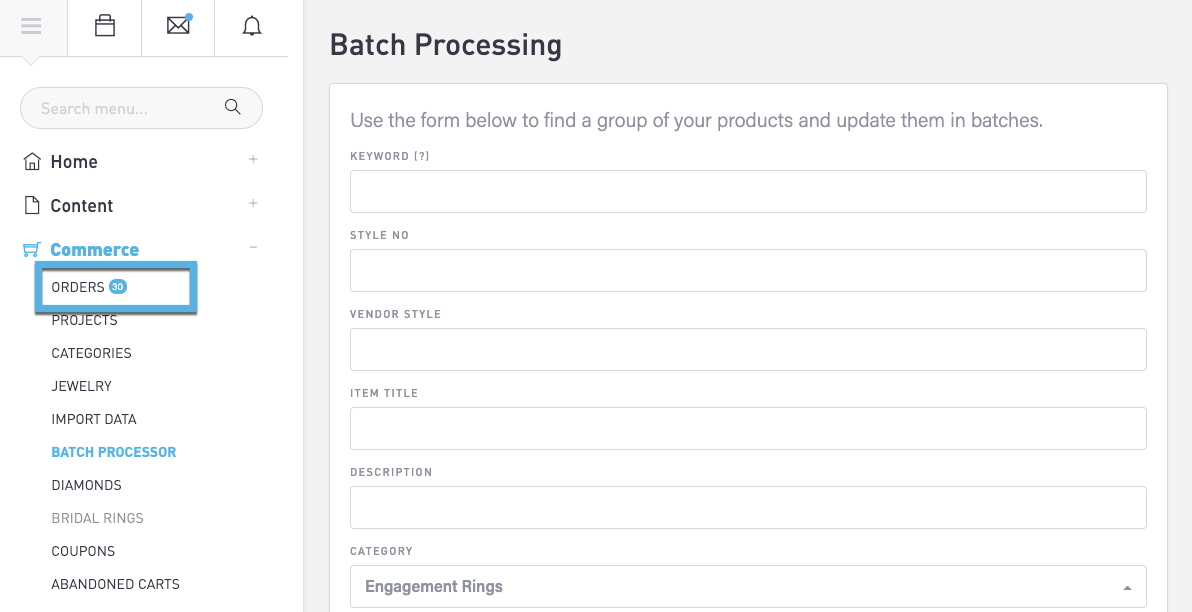 Sort the Orders List
Click a column heading to sort the list in ascending order on that column. Click the same column to sort the list in descending order on that column. The small arrow will indicate the direction of the sort.

Scroll to the bottom and use the page number and arrow buttons to navigate to other pages

View Order Details
Click the View button for a specific order to see details for that order. Select the link in the upper left-hand corner to return to the Orders page.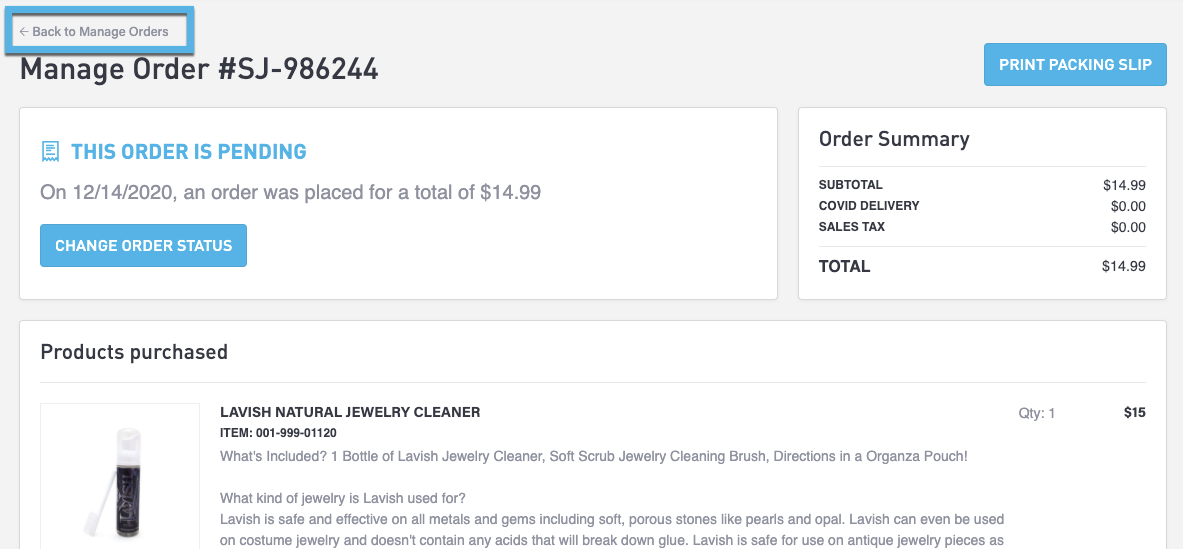 Archiving Orders
There are two ways to archive orders:
Check one or more boxes and select the "Archive" button in the upper-left corner of the page.

Select the "Archive" button for a specific order.

Generate an Order Report
Scroll to the very bottom of the page to generate a report. From the drop-down, choose Order Report or Item Report. Then, click the dates to display a calendar from which you can choose the start and end dates for the report. Click the "Apply" button and then select the "Generate Report" button. After a moment, look in your Downloads folder of your computer for an "order summary" CSV file.