How to Set Custom Sort Orders for Your Product Grid
There may be times when you wish to customize the order products appear on your category. For example, you wish to have your three best sellers appear at the top of a category grid to ensure the most number of eyes. Here's how to do exactly that:
Contact Your Account Manager to Enable this Feature
The first step is to create a ticket for your account manager. For your ease of set up, please feel free to copy paste this letter in while create your ticket.
Category: Product Issue
Subject: Please Enable Custom Sort Order for my website
Description: Please enable the ability to set a custom sort order for my website and notify me of when it active.
Defrag Your Sort Order
Once your feature has been enabled, navigate to the root category you wish to set a custom sort order for.
Custom Sort Order can ONLY be set for Root Categories (i.e. Rings, Earrings, Watches) and NOT for Sub Categories (Hoop Earrings, Men's Watches) NOR the All Jewelry page (/jewelry).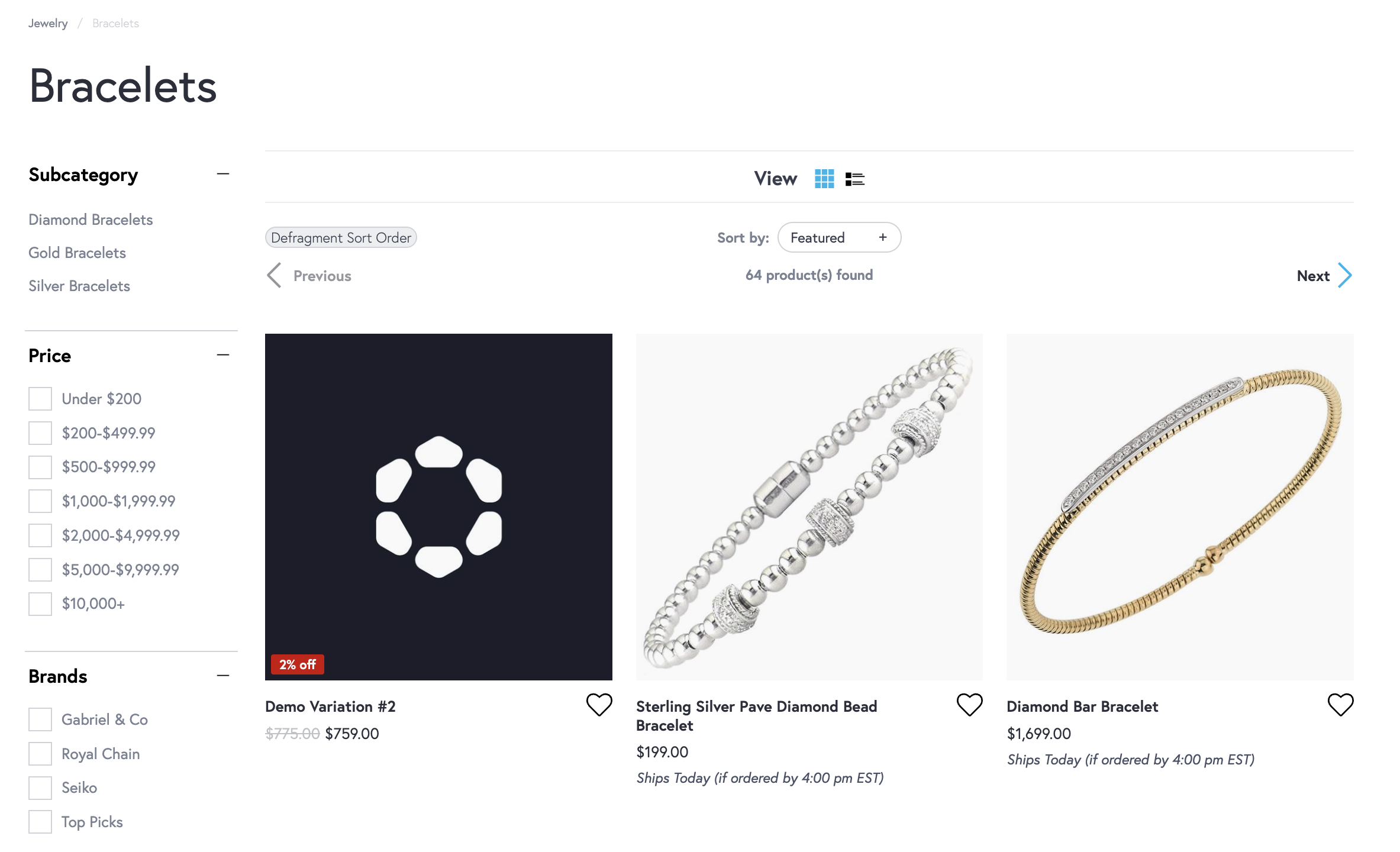 At the top of your category, select the button "Defragment Sort Order" before you start reordering things in order to set the new category. This may reset your current sort order!
Reorder Your Products
Now you can reorder your products by click and dragging product images around.
If you wish to move a product on a different page (ex: move a product from page 3 to page 1). You can select the gripping handles in the bottom right and then choose which page to send the product to. If you wish, you can also jump to the new page location as well to see the product and finalize the sort location.