The most efficient and fastest way to have bugs and issues related to your Punchmark website resolved is by opening a ticket. This can be done 3 different ways:
Via the Tickets page of SiteManager

Via the Customer Support page on the Punchmark website

Email customerservice@punchmark.com
After submitting your ticket, please have patience with our Customer Success team as they process your ticket and respond as quickly as possible.
Opening a Ticket In SiteManager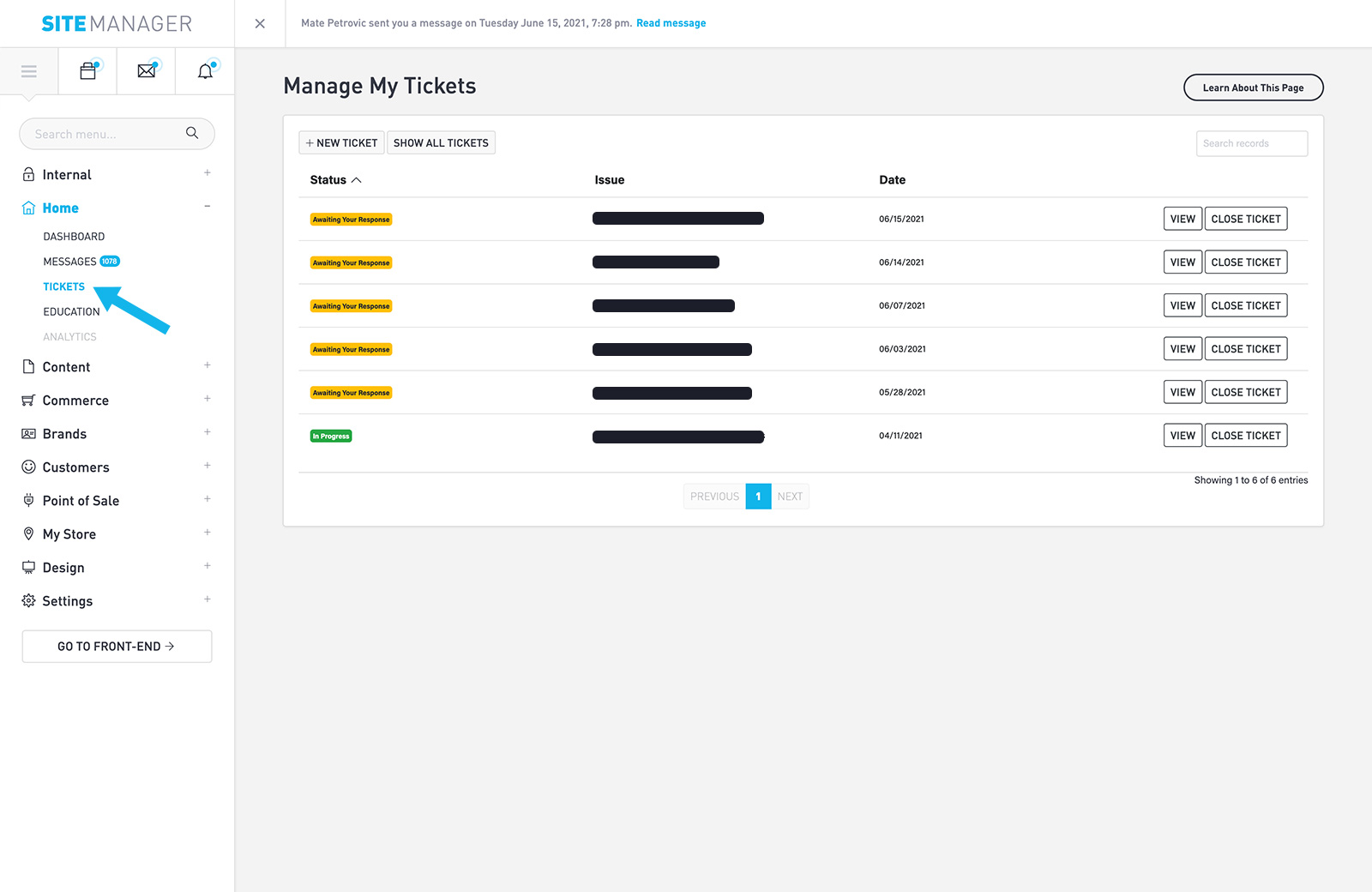 Start by logging into your website, and locating the Tickets page of SiteManager, located under Home. From there you will be able to view any open tickets associated with your account, as well as archived inactive tickets via the "Show All Tickets" button.
Create a new ticket by selecting "+ New Ticket" from the top of the page. This will direct you to a new interface.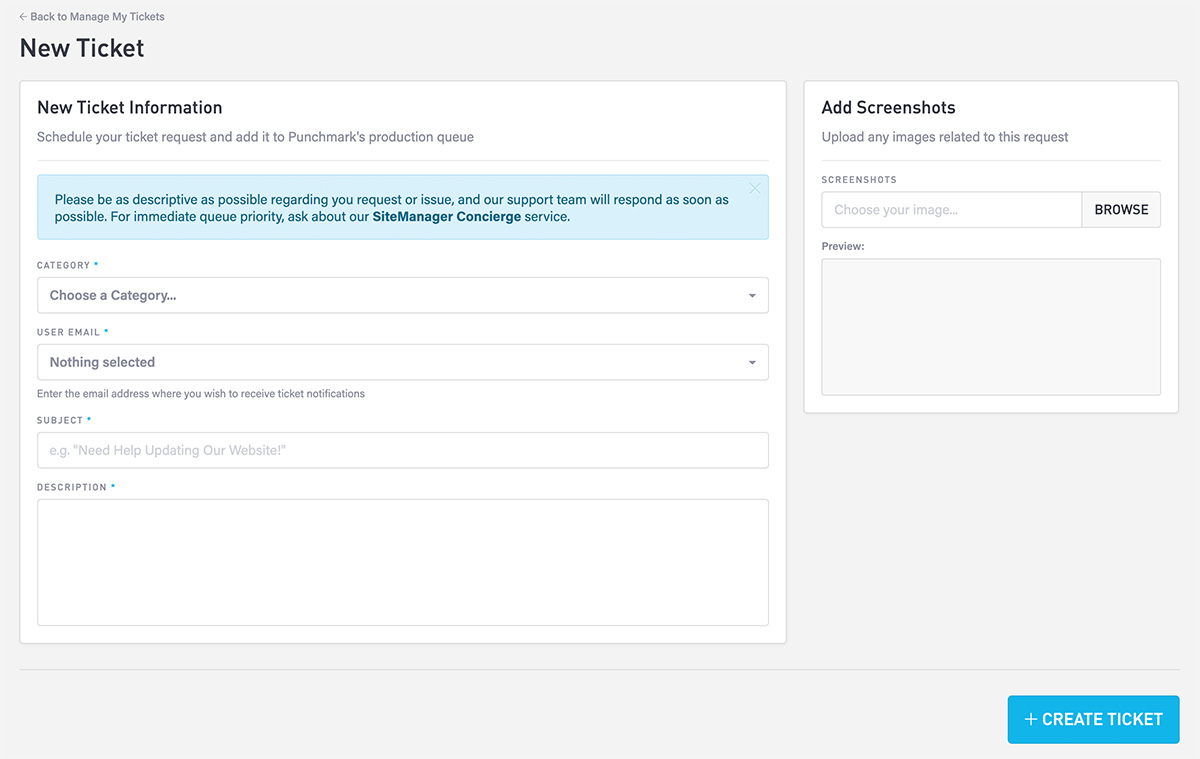 Category
From the dropdown, select your ticket's type. The available options may alter the required information fields for your ticket. The available options are:
Product issue

Error/Bug

Edge TPW/EDT issue

Billing issue

Additional Feature Request

Technical Support Question

Design Changes

Premium Vendor issues
It is important that you select the appropriate type to ensure that quickest response.
User Email
Select from the dropdown of emails associated with your account or enter a new one.
Subject
Add a descriptive subject line for your ticket. Try to sum up what the main idea of your ticket for easier referencing.
Description
Add a description for your ticket that explains the issue or request thoroughly, includes specific URLs for pages effected or referenced, and as many details as possible
Add Screenshots
This is optional though encouraged, upload screenshots of your issues or references to provide our teams with a better idea of what you are referencing.
Open a Ticket Via the Punchmark website
If you are unable to access your website's SiteManager, or do not yet have a Punchmark website, you may choose to open a ticket via the Punchmark website's Contact Support page.