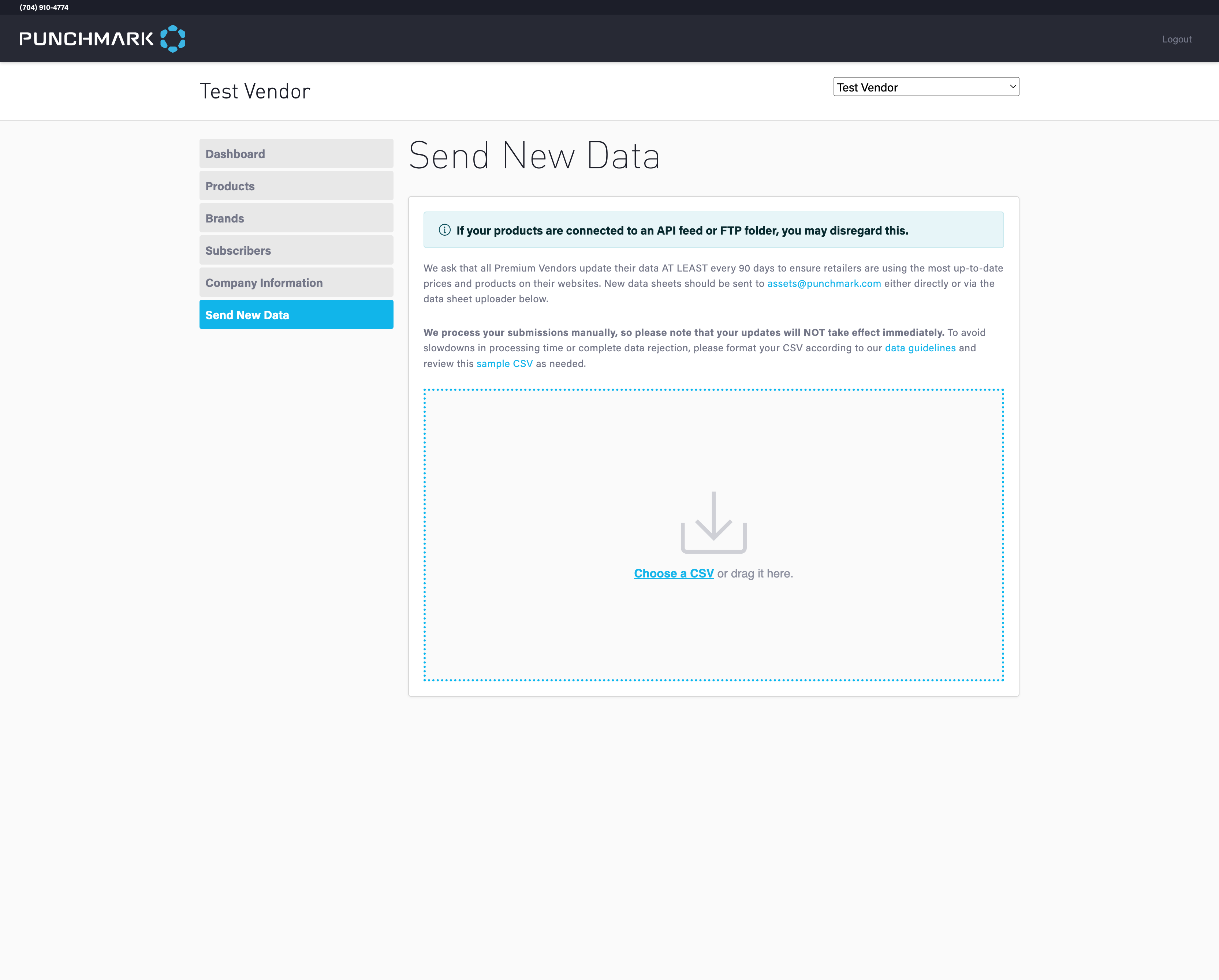 On this page, Vendors can send new data to be processed by our Vendor Team.
If your products are connected to an API feed or FTP folder, you may disregard this.
We ask that all Premium Vendors update their data AT LEAST every 90 days to ensure retailers are using the most up-to-date prices and products on their websites. New data sheets should be sent to assets@punchmark.com either directly or via the data sheet uploader below.
We process your submissions manually, so please note that your updates will NOT take effect immediately. To avoid slowdowns in processing time or complete data rejection, please format your CSV according to our data guidelines and review this sample CSV as needed.
How to Use
This drop area will ONLY accept CSV files. Either select "Choose a CSV" to open a file select interface, or simply drag in a CSV file. You will be prompted to confirm your action. After the file processes and is sent, you will receive a confirmation message that file was sent.