Store info widgets comprise everything you might need to fill out your About Us page and give clients a closer look at your store, rather than your inventory. These widgets include Staff, Staff Slider, Logo Scroller, Repair Status, Store Info, and the Financing Calculator.
These widgets can be found under the "Basic" tab in the widget template selector.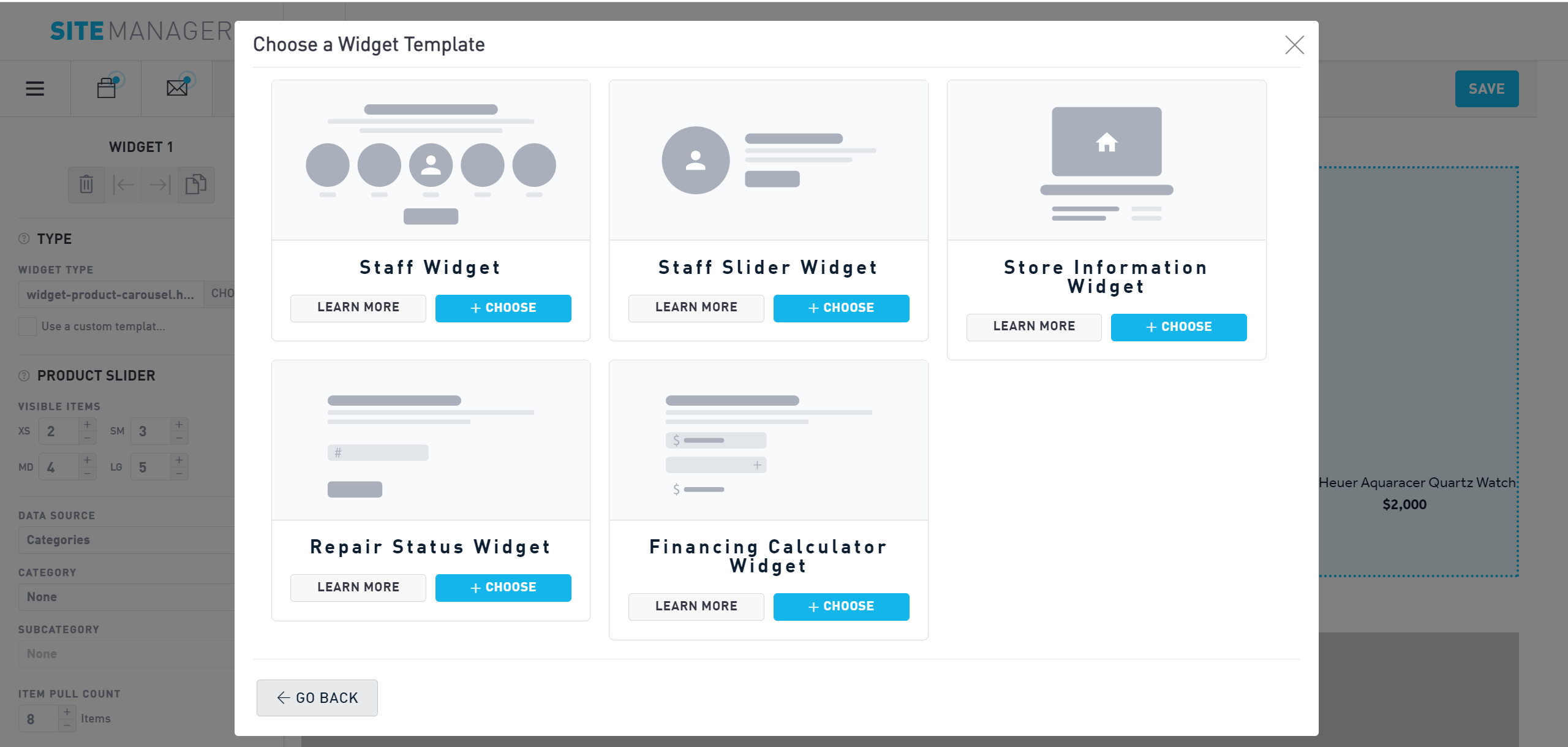 Staff Widgets
You can choose between static Staff widgets and Staff Slider widgets to display your staff information. The staff information should be entered in under My Store → Biographies. After you enter your staff's bios and photos here, the staff widgets will dynamically pull this information.
The Staff Slider widget has product sliders enabled. This setting lets you choose how many staff appear on each page.
Store Information Widget
The store information widget pulls your store address and hours automatically from the My Store → Store Hours tab. These hours are pulled dynamically, so when you update your store hours in SiteManager, the changes will automatically be reflected on your website anywhere you have the Store Information widget enabled.

Repair Status Widget
The repair status widget allows users to input their repair status number and receive an update on their repair's status as it is reported in the Edge POS system.
Financing Widget
This widget calculates a payment structure depending on the interest rates saved in your My Store → Financing page.