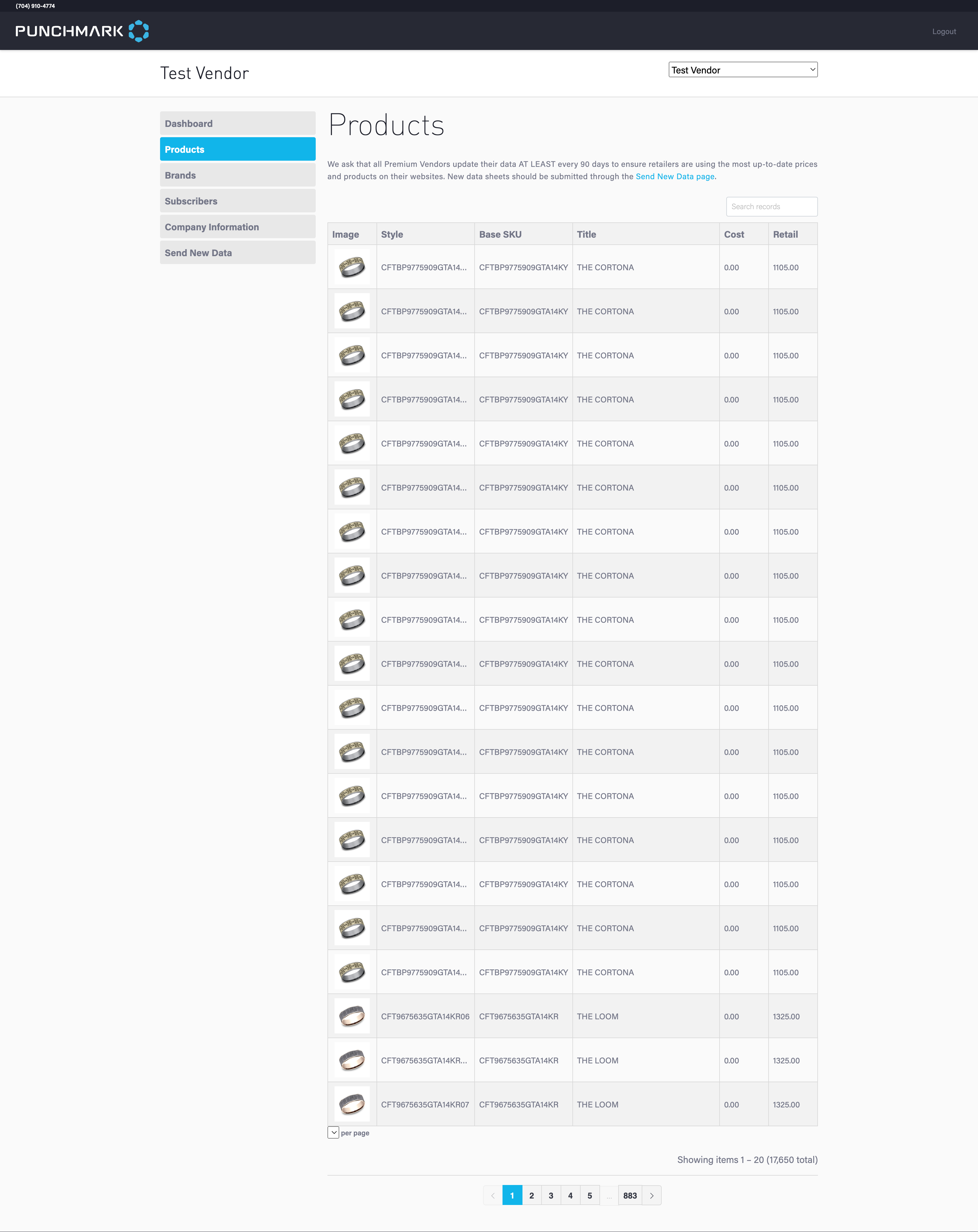 This page displays a table of all products that you have loaded into your Portal. These are the products that will be downloaded to a Subscriber's website if they request to and you approve them.
We ask that all Premium Vendors update their data AT LEAST every 90 days to ensure retailers are using the most up-to-date prices and products on their websites. New data sheets should be submitted through the Send New Data page.
The table displays
Image

Style

Base SKU

Title

Cost

Retail
Select a product image to view the highest resolution version of that image that is currently uploaded. Use the Search bar in the top right to search by Style #, Base SKU #, or Title. Select the dropdown labeled "per page" to control the number of products displayed per page.
Updating your Products
Currently the Vendor Portal does not allow you to import product data yourself, however updating product data is as easy as sending a CSV in the correct format to assets@punchmark.com with any additional information required. Our Vendor Team will process it as soon as possible.