How to Add Gift Cards to Your Website
Adding Gift Cards to your website can be a great way to offer a route for purchasing for a shopper that is attempting to buy a gift but is unsure what the best purchase would be. It can also cut down on the number of returns that must be managed after the holiday season.
Creating the Gift Cards in SiteManager
In SiteManager, navigate to Commerce > Jewelry > Select +Add in the top left. Add an image of the Gift Card (600x600px ) and any product details you deem necessary.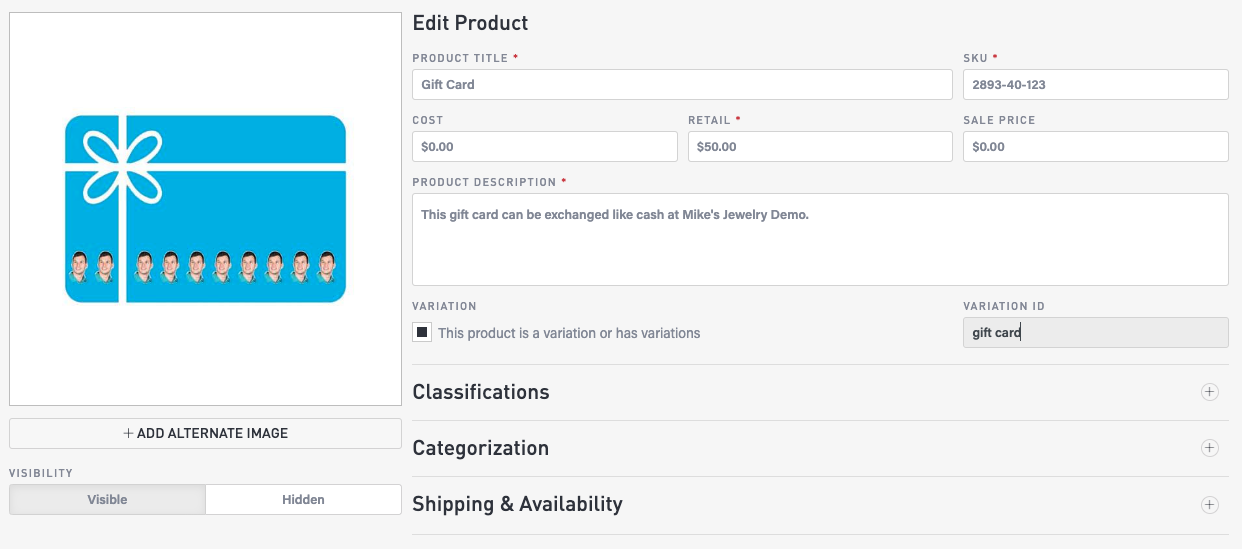 To group multiple gift cards together and have a drop down available for the customer to choose the denomination they want, you must enter an item for each denomination. Use a unique sku, but use the same variation ID.

If you want each denomination to show individually on the grid use a unique variation ID.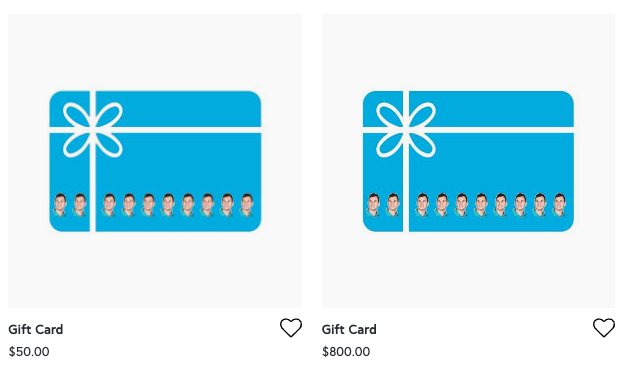 In order to not charge tax on Gift Card sales it is important that when you are adding the Gift Card as an item that you set the Product Type to Gift Certificate.
From the Add Item page in SiteManager, click on the Classifications tab, and then set the Product Type to "Gift Certificate".

You can set the stock level to a large number if you want people to be able to add more than 1 at a time to their cart. From the Add Item page in SiteManager, click on Shipping & Availability > enter a number under stock level.

Note that gift cards do not integrate with the Edge at this time and gift cards also cannot be used online; these instructions are for buying gift cards online to use IN STORE.
Once you set up these you can either
Mail your customer a physical gift card to be used in store or

Email the customer a unique coupon code to be used 1x by them only (e.g. "[customer-name]100off") online. Note that online coupon codes must be used all in one go, so we don't really recommend route # 2