How to Hide a Premium Vendor Product
If you have subscribed to one of Punchmark's Premium Vendors and have loaded their products onto your website, you may wish to hide one or more of the products they have added to their listing. Here are instructions on three different ways to do that.
Manually Hide Individual Premium Vendor Products: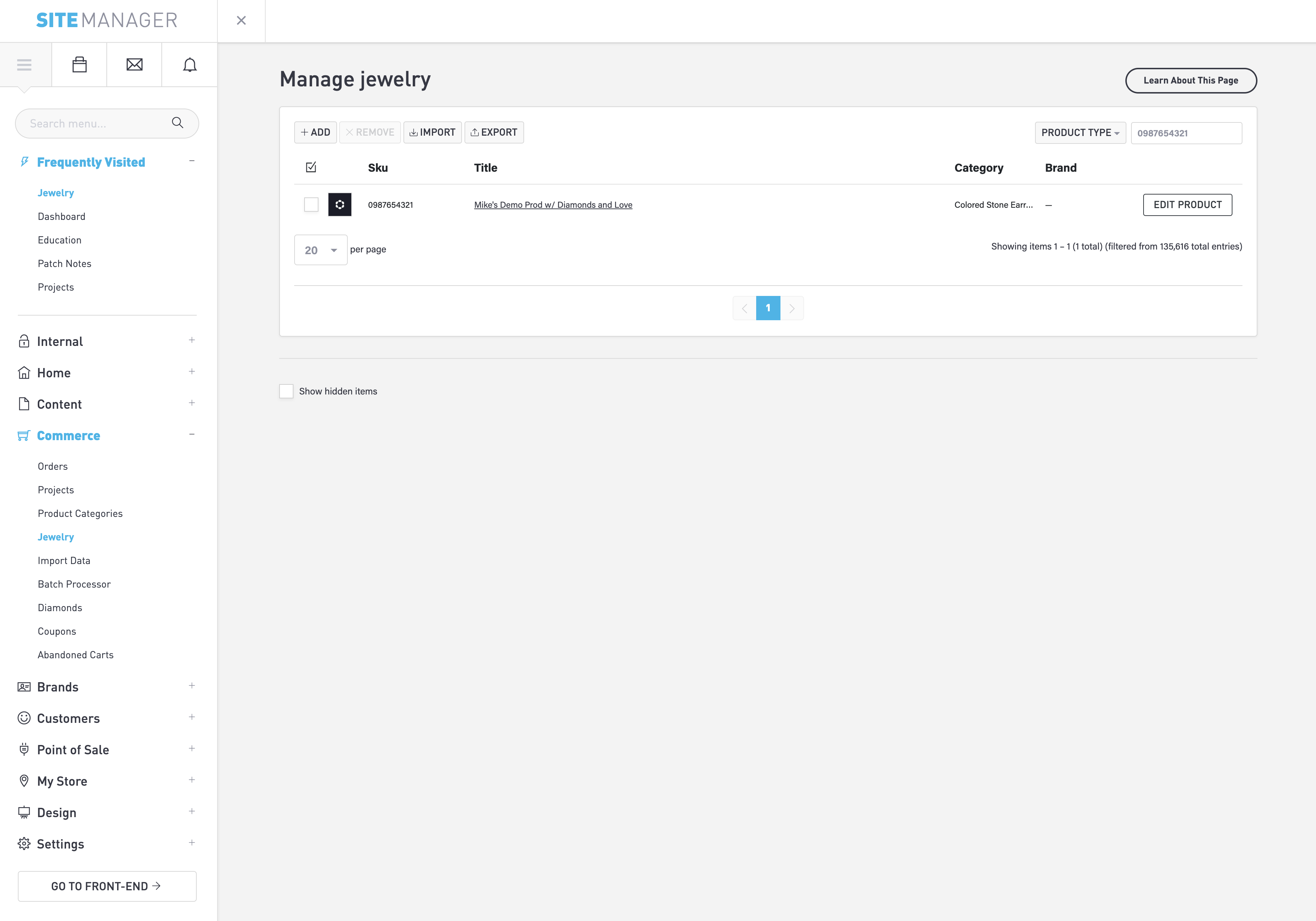 Navigate to Commerce > Jewelry. Use the search bar in the top right to search for the SKU of the item you'd wish to hide. Hiding an item will remove it from view entirely on the website. The product data will still be available in the back end and the item can be made visible again at any time.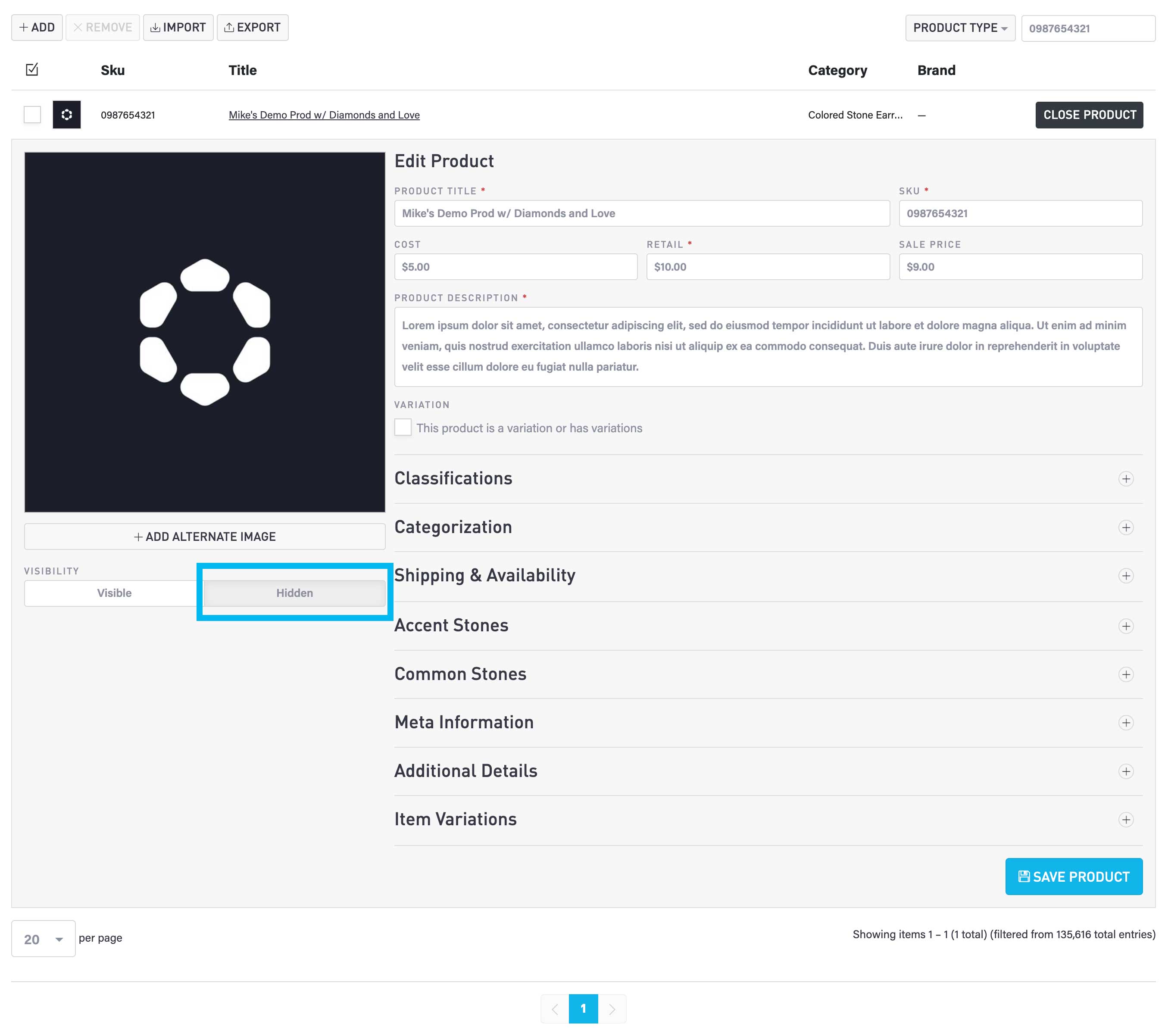 Select the "Hidden" button underneath the product picture. Save your changes and repeat this process with as many items as needed.
Hide an Entire Category of Premium Vendor Products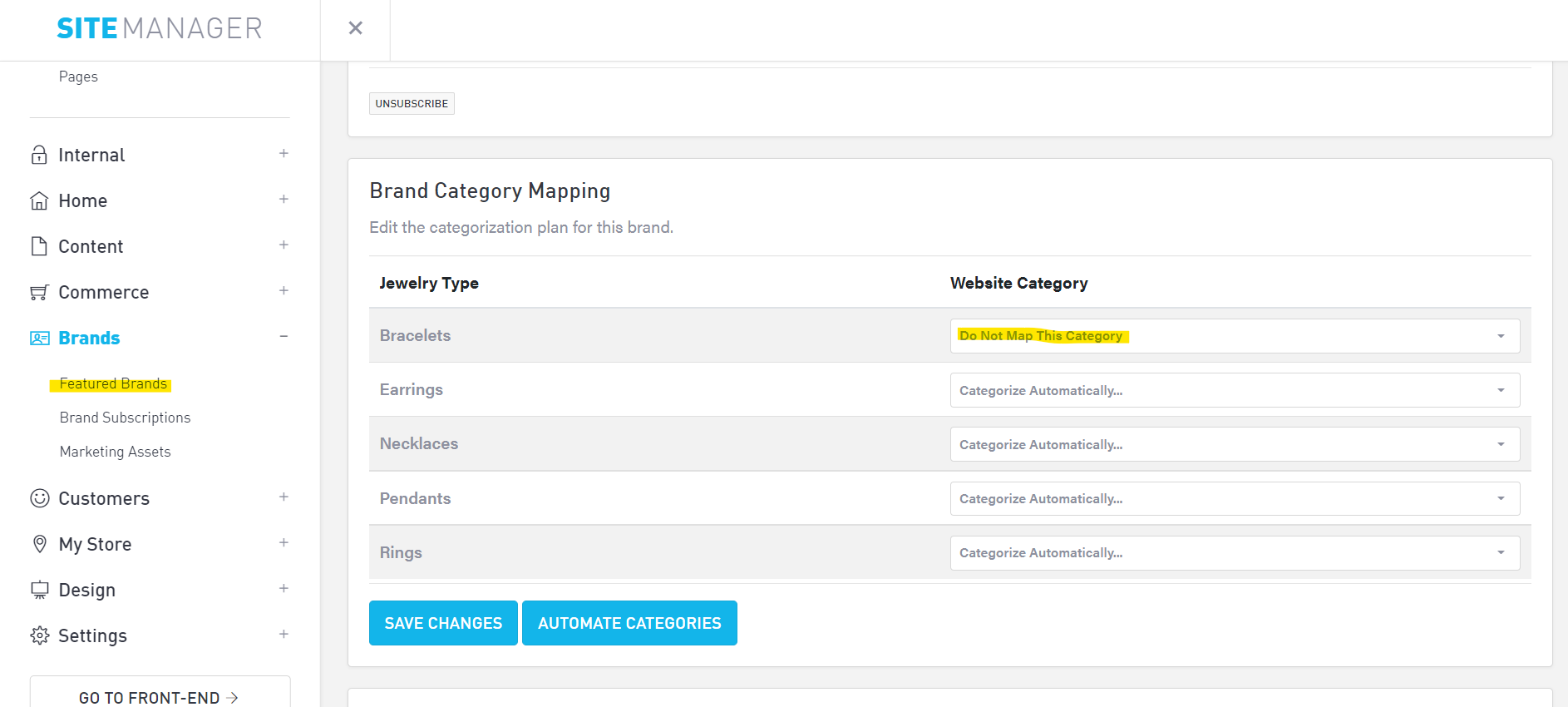 When you wish to hide an entire category of items from a Premium Vendor, navigate to Brands > Featured Brands. Select "Edit" next to the desired brand and scroll down the page to Brand Category Mapping. Find the category of items you wish to hide on the front end and use the dropdown menu to select "Do Not Map This Category". Then, select "Save Changes" followed by "Automate Categories".
ADVANCED: Hide Premium Vendor Products In Bulk with the Batch Processor
In SiteManager navigate to Commerce > Batch Processor.
Select the "Category" (or description, keyword, title, etc) of the items you wish to hide, select the "Assigned Brand", and specify them as a Premium Vendor as the "Product Source". Then select "Find and Continue". This will select all products that meet your criteria.
On the next page, select the option "Make Product Visible/Invisible" and under Visibilty confirm that you wish to "Make these products invisible" then select "Change Visibility". A report will inform you how many products you made invisible.
Watch this demonstration on how to hide premium vendor products in the batch processor: