How to Change Item Availability
To change item availability in bulk by Premium Vendor:
To change the default availability on any of your Premium Vendor items, navigate to Brands > Featured Brands, select Edit next to the desired brand, then scroll down to Default Availability. Select your preferred availability from the dropdown list and save your changes.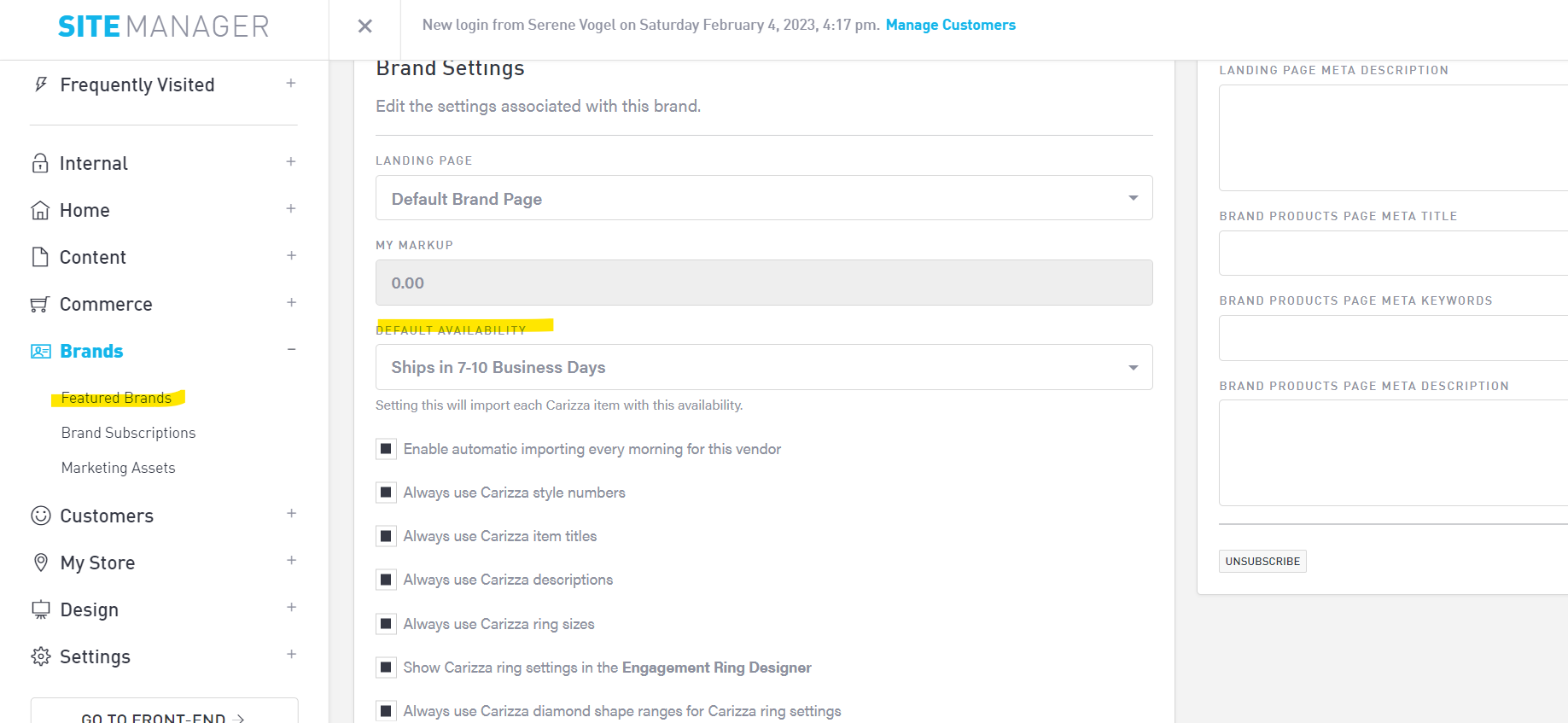 This will only update the default availability for future uploads of Premium Vendor items, however. You will then need to go to Commerce > Batch Processor, select the desired brand from the Assigned Brand dropdown list, then scroll down the page and press Find and Continue.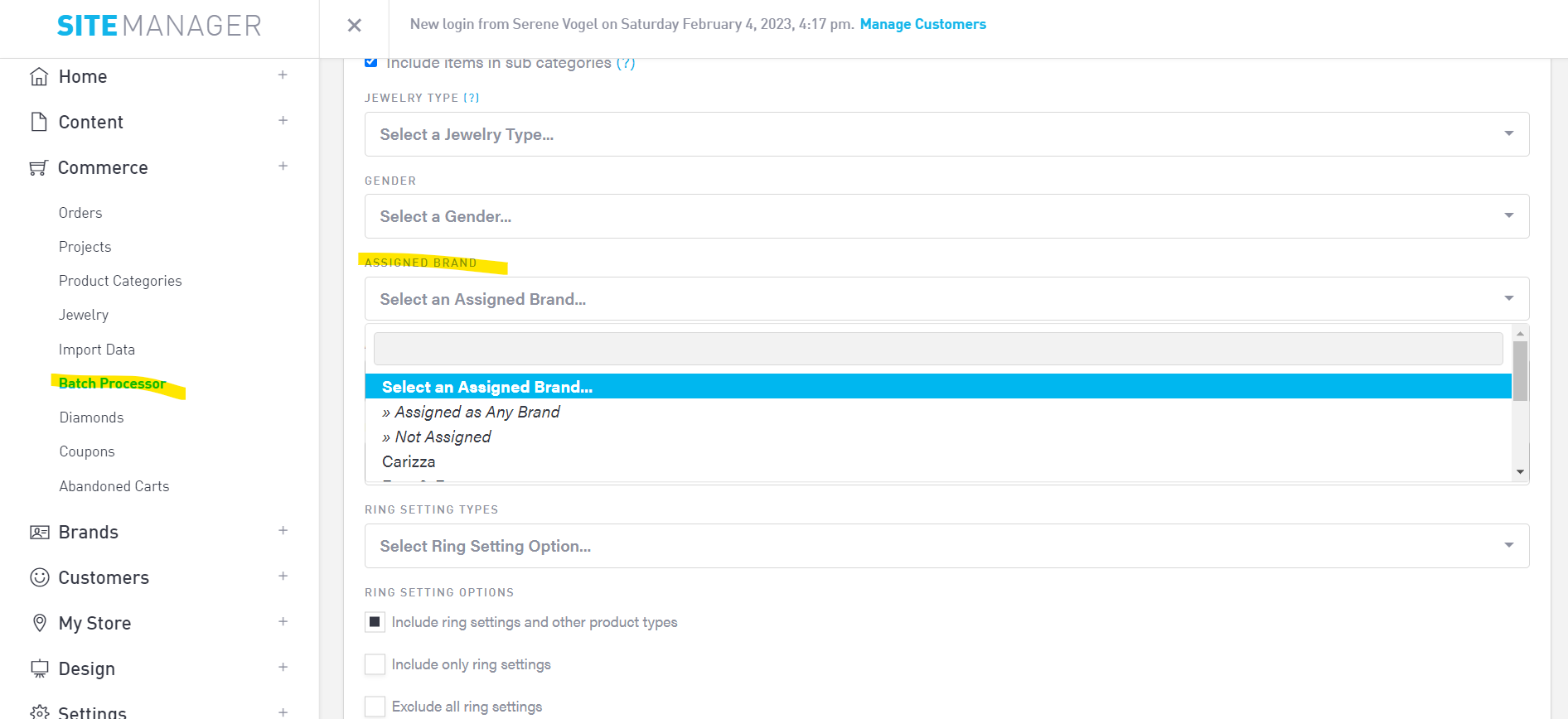 On the next page, select Change Availability, choose the availability from the dropdown, select the blue button, then confirm the pop up. You will receive a success message when all items' availability has been processed.
To change item availability on an individual basis:
Navigate to Commerce > Jewelry, use the search bar in the top right to search the item's title or SKU.
Select Edit next to the item, scroll down to find the Shipping & Availability section. Use the Availability dropdown to select your preferred message.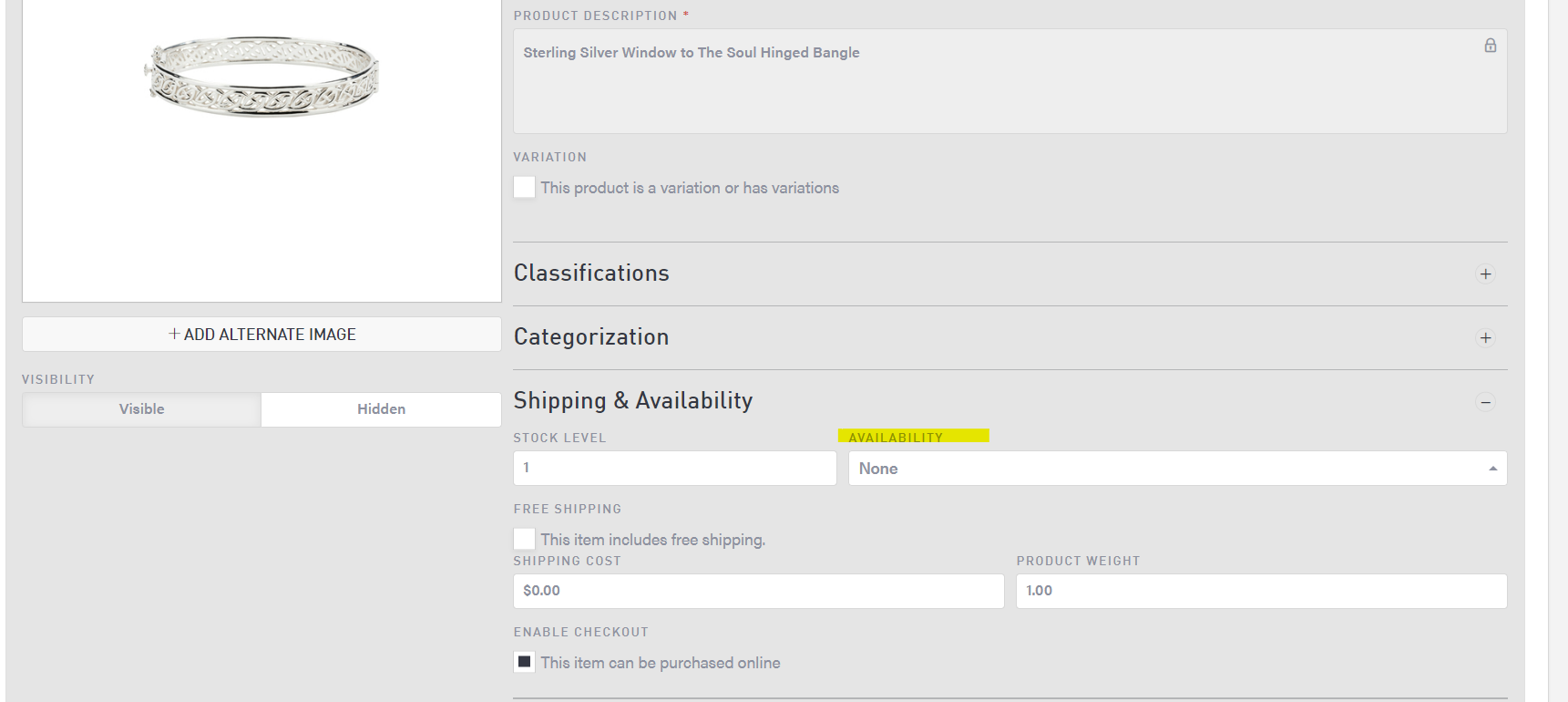 Scroll down the page to select the blue "Save Product" button.