The E-commerce tab allows you to customize default checkout options, abandoned cart notifications, and more. If you do not have e-commerce enabled on your site, these options do not apply.
E-commerce Settings
Edit the default sales contact, out of stock message, and default availability in the settings section. The default availability can be configured to show days, weeks, or day ranges until the item ships. You can also use the default availability to prompt clients to call for availability. You can also toggle items not to display availability using the "Show Availability" option.
Enable or disable coupon codes during checkout by using the checkbox.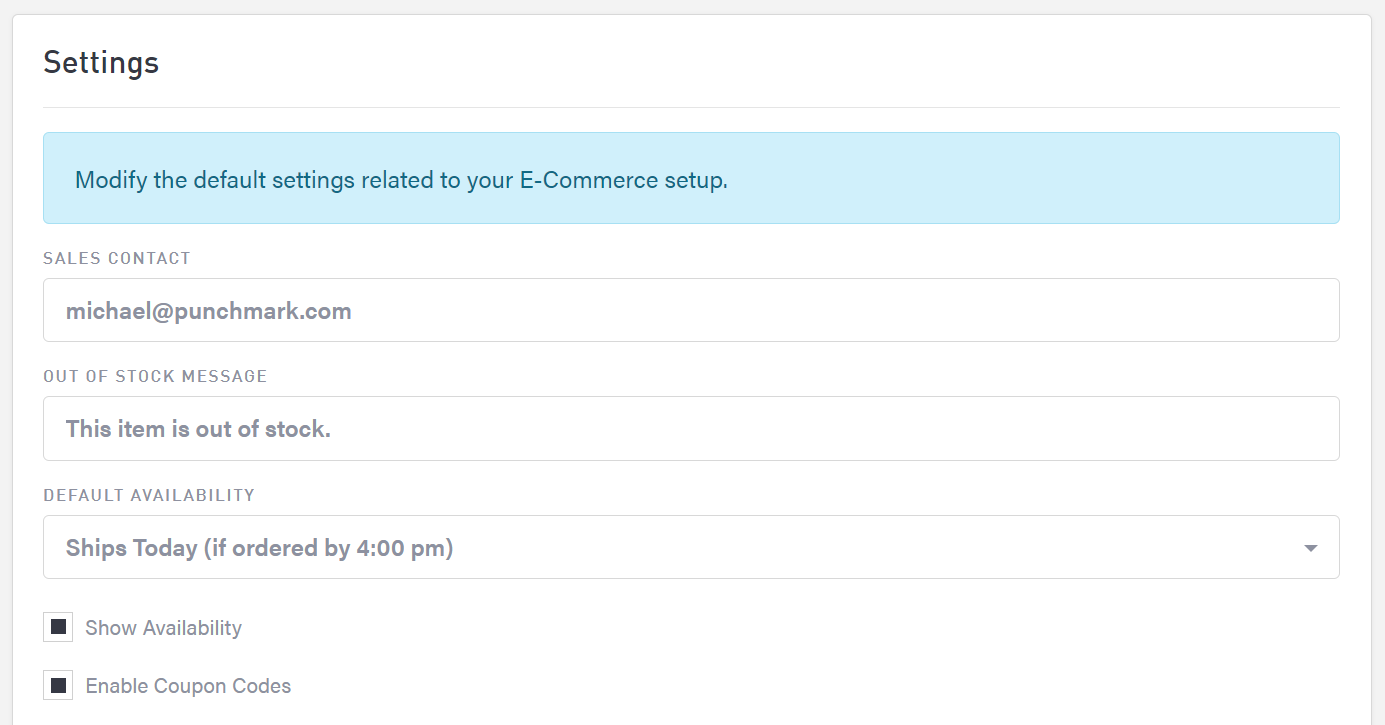 In-Checkout Financing Options
Punchmark integrates with in-checkout financing options that don't require bank approval or credit checks. The financing options currently available include ClearSale, Affirm, and Sezzle. If you use any of these options, check the box that says "Enable ClearSale," "Enable Affirm," or "Enable Sezzle." You will then need to enter information for your financing option(s) so your checkout integrates properly.
Each financing company needs different information to integrate with your e-commerce checkout. Use the documentation from your service provider to locate the correct information.
ClearSale:
To integrate with ClearSale, you will need your client ID, API key, and ClearSale client secret.
Affirm:
To integrate with Affirm, you'll need your public and private API keys.
Sezzle:
To integrate with Sezzle, you'll need your public and private API keys.